iWotto V.22 BT speakerphone easy to carry in your bag, backpack or luggage. Creates stereo sound with 4 hours of battery life.
Standby time: 50 horas
Charge:   Type C
Battery: 800 mAh
Other: IPX45 protection
Connectivity: Bluetooth 5.0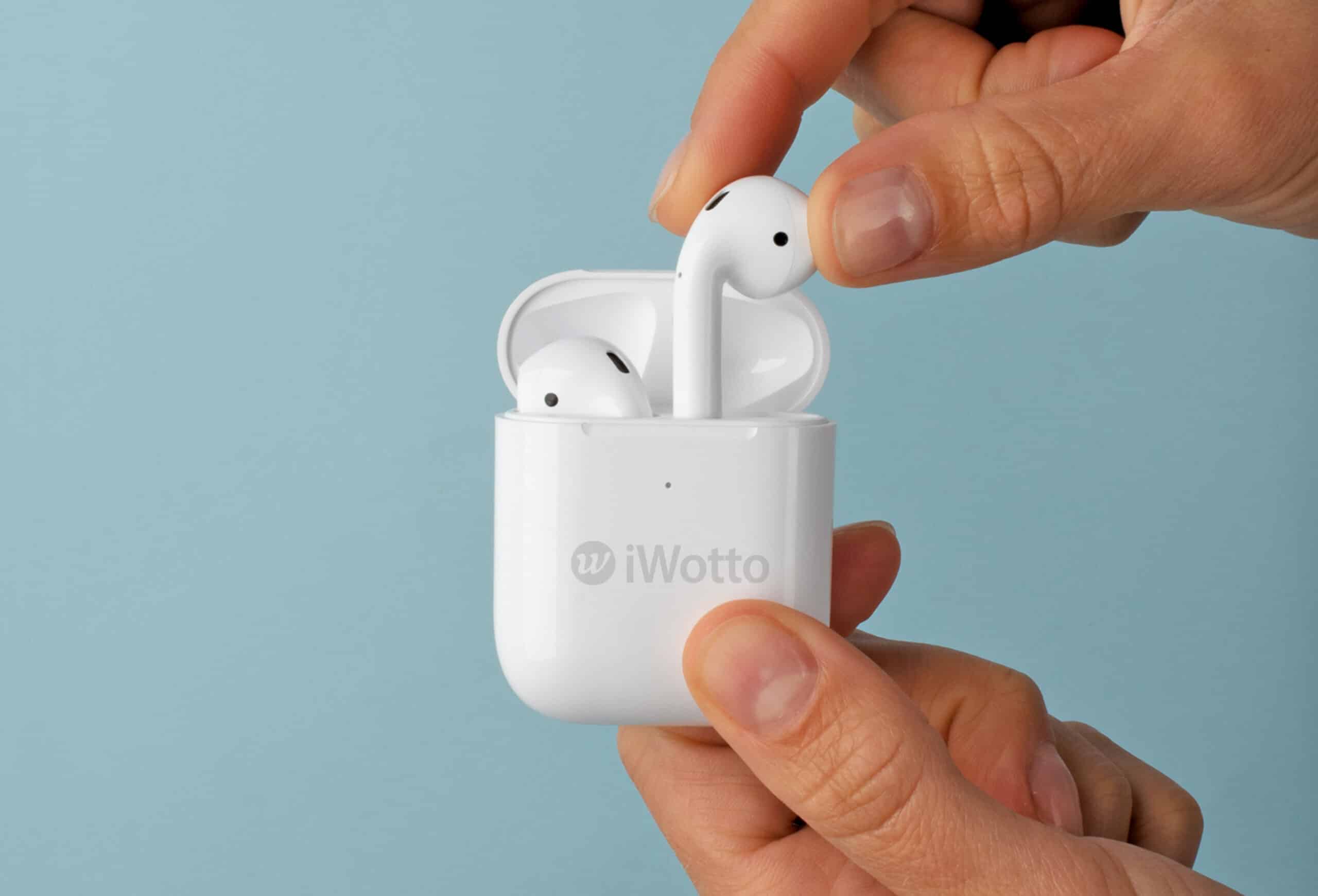 Bluetooth earphones. Unitary box. With touch button.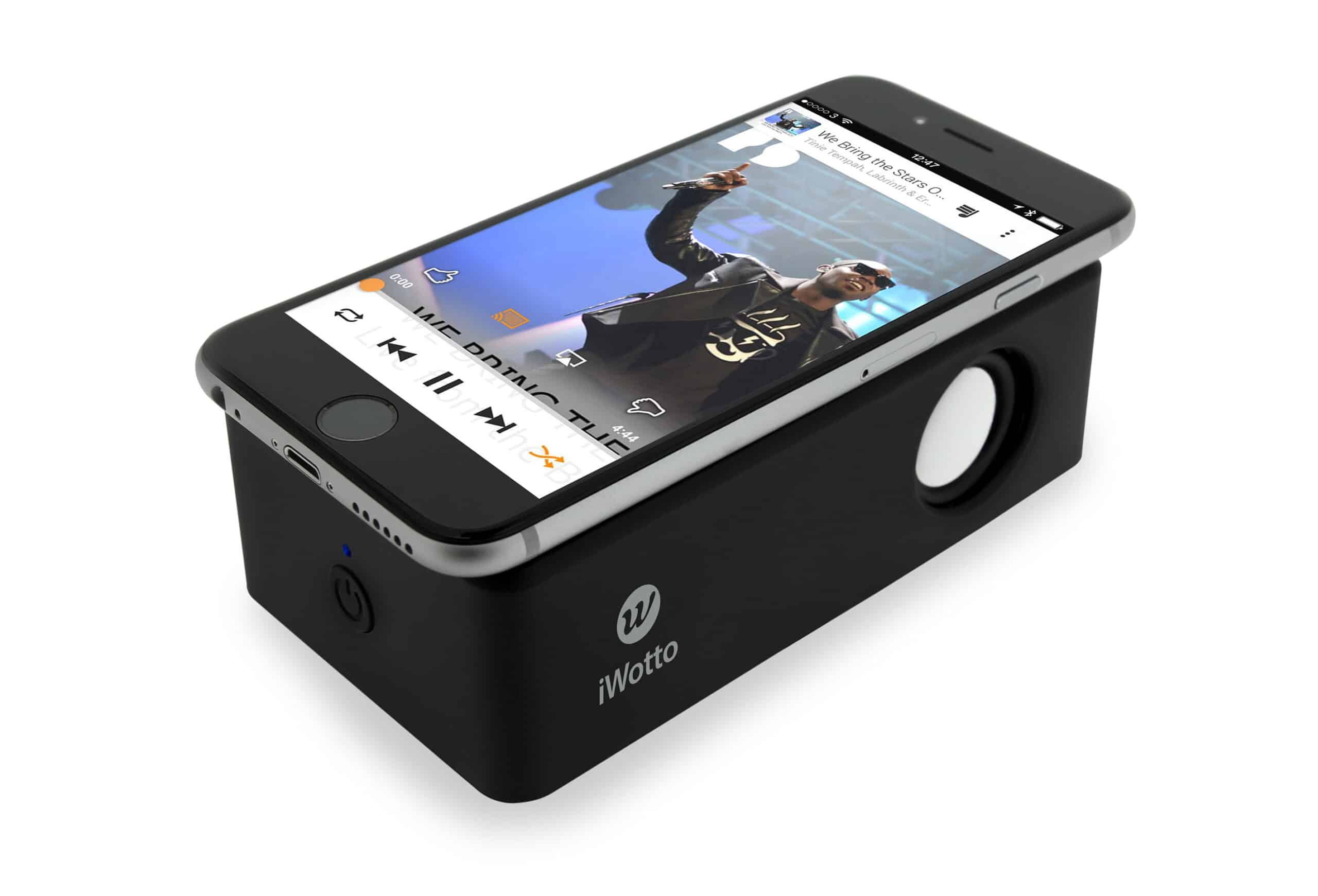 The sound of your device will magically be amplified. No configuration or synchronization is needed. Iwotto amplifying speaker is compatible with almost all mobile phones.
 2 x 3W RMS Stereo output
 3,5 mm Audio in
 Power by micro USB port (dc 5v) or battery (3 x AA)
 Size: 124 X 68 X 40 mm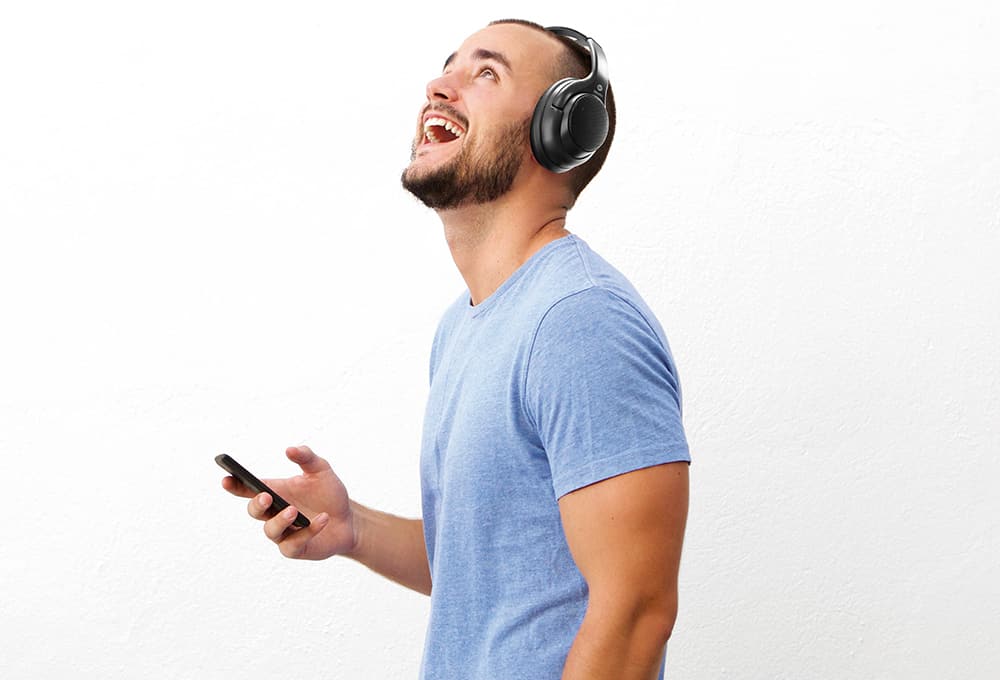 Headphones Speaker Bluetooth Rhythm
Bluetooth Speaker Headphones with comfortable ear cushions, adjustable headband and round ear cups for better listening enjoyment for travel, work and on the go.
Others: Bluetooth 4.2V / Transmission range: 10 m 
Usage time: 1 Hour Headphones and 4 Hours Speaker. 
Charging time: 2 hours 
Standby time: 36 hours
Content: Speaker Headphones + Charging Cable
Battery: 300mAh – 3.7V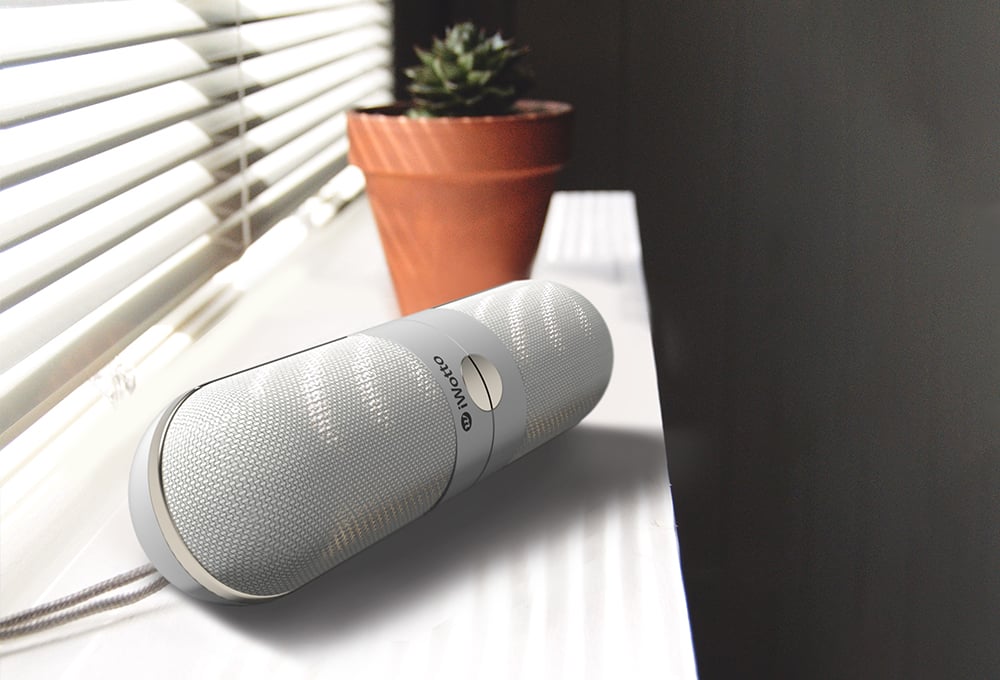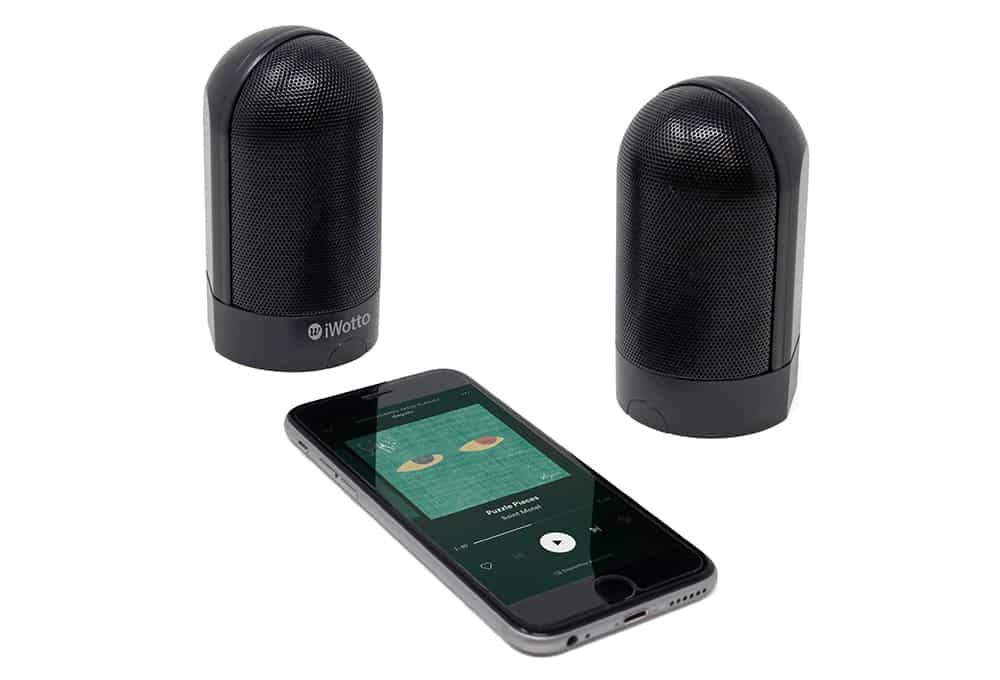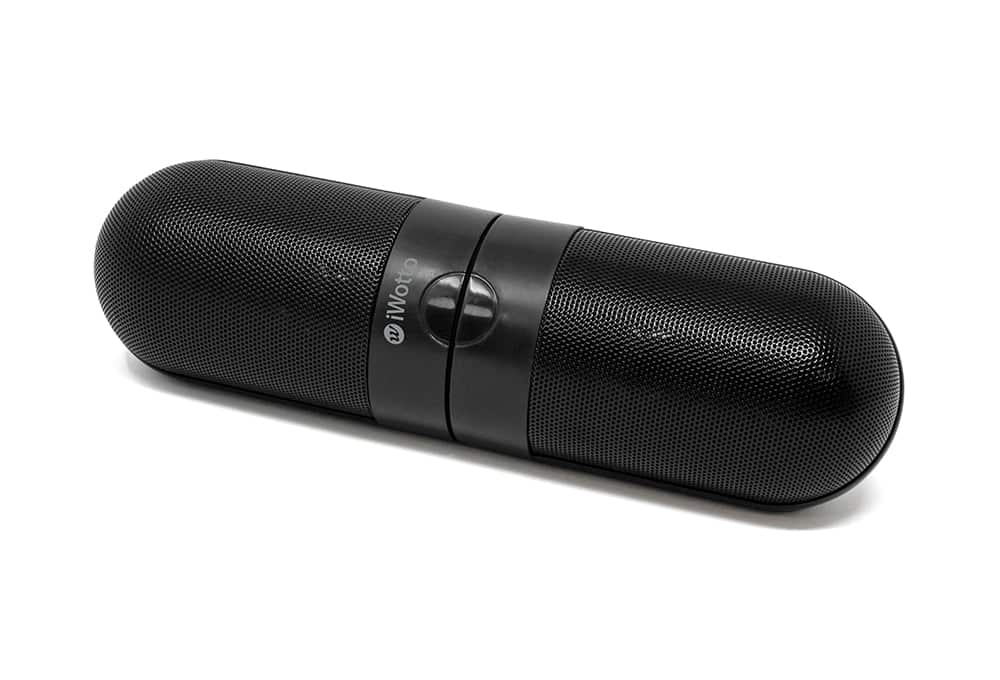 Pair of magnetized stereo speakers that can be separated or joined together. They can also be attached to metal surfaces.

Power: 3 W * 1
Material: ABS + Wire mesh
Size: 40 mm
Battery: 300 mAh
Others: Bluetooth version: 4.2 Charging time: 2 hours. Time of use: 3-4 hours.
Sports set with ergonomically designed LED earphones suitable for sports and a reflective fanny pack.
Other: Bluetooth 4.2 V / Usage time: 5 hours / Standby time: 120 hours / Charging time: 1-2 hours / IPX6 protection
Weight: Earphones: 20 gr. / Waist Pack: 60 gr.
Content: Waist Pack + Earphones + USB Cable
Size: Earphones: 5 cm diámetro / Cable: 28.5 cm
Material: Earphones: Silicon Cover / Waist Pack: Polyester
Power: 32 Q
Battery: 280 mAh (140 mAh*2)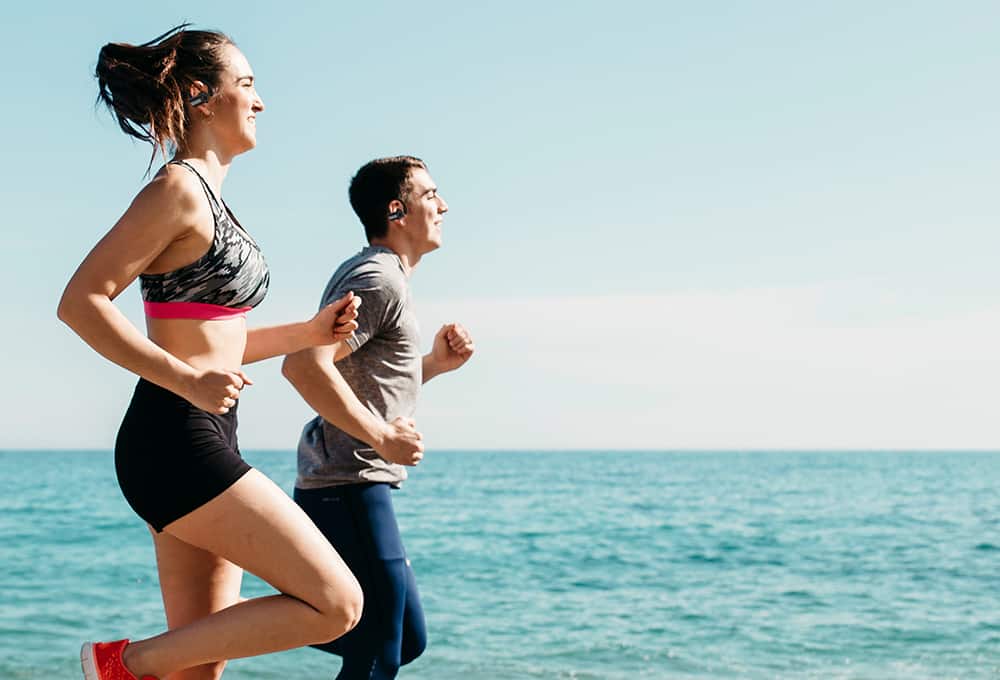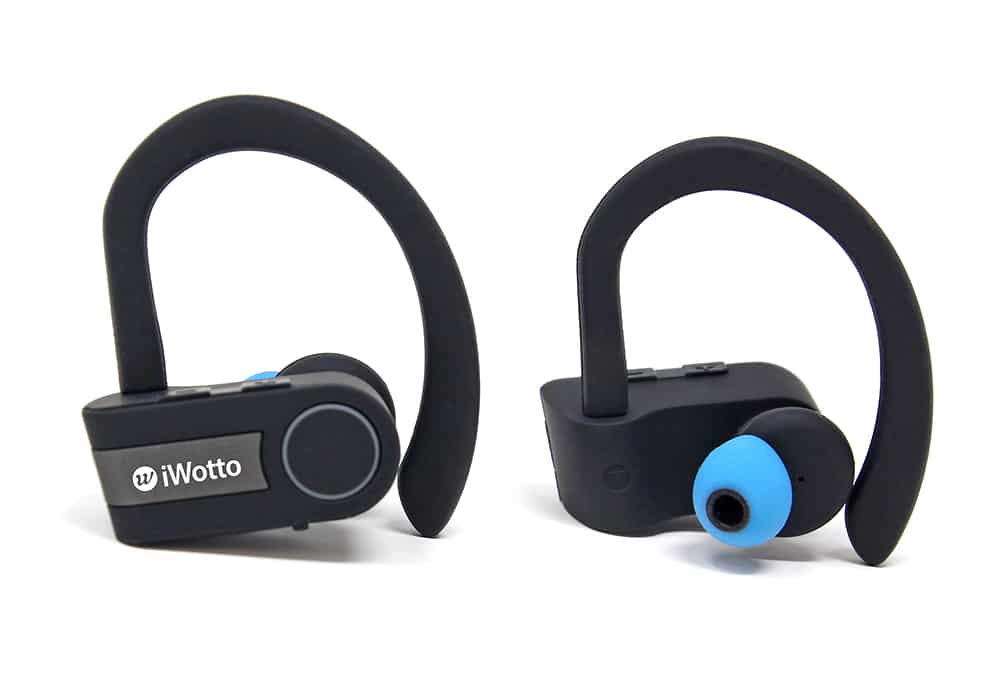 Earphones Bluetooth Sport
Lightweight and ergonomic design, equipped with gel earplugs, soft silicone ear clips ensure comfortable and secure wear, even during the most intense workouts. No need to worry about the earbuds falling out during exercise. With IPX6 waterproof protection.
Battery: 240 mAh (140 mAh*2)
Other: Resistance: 32Q / Usage time: 8 hours / Standby time: Up to 120 hours / Charging time: 1-2 hours
Content: Bluetooth 5,0V + EDR / IPX6 / USB Cable
Power: Frequency Range: 20 Hz – 20 KHz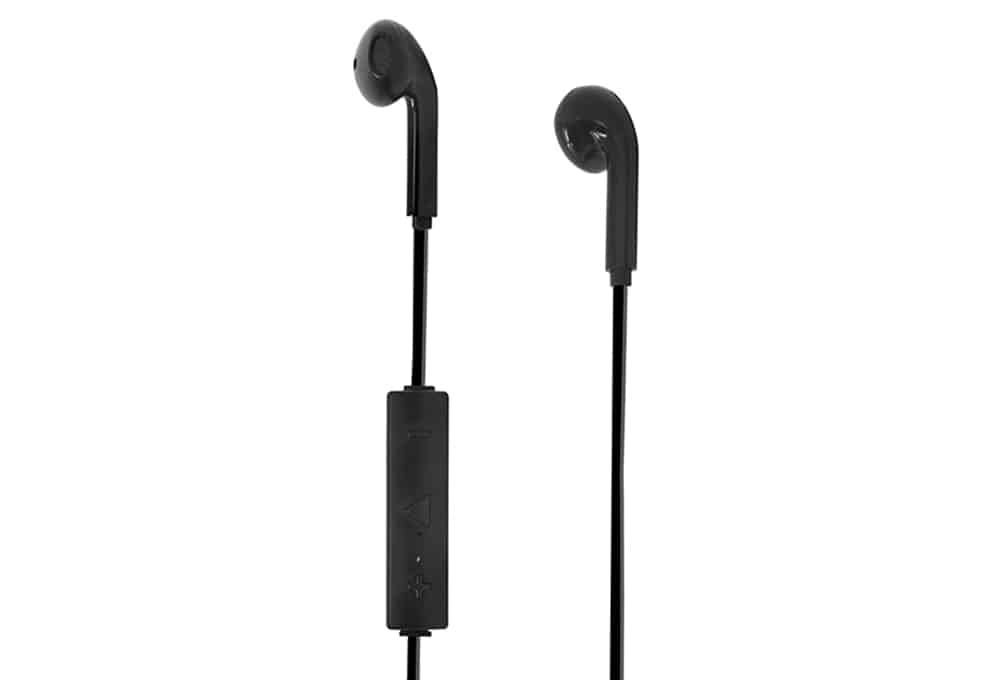 Comfortable Bluetooth 4.2V headphones with FM Radio function. Soft touch and specially designed for the practice of sports and leisure activities, includes control buttons integrated in the cable.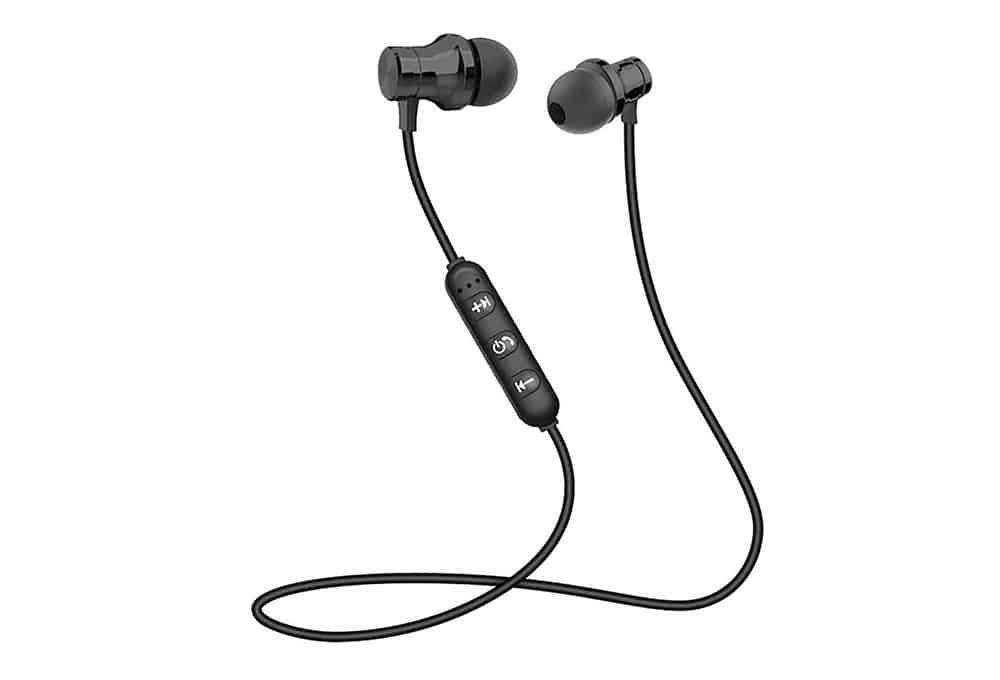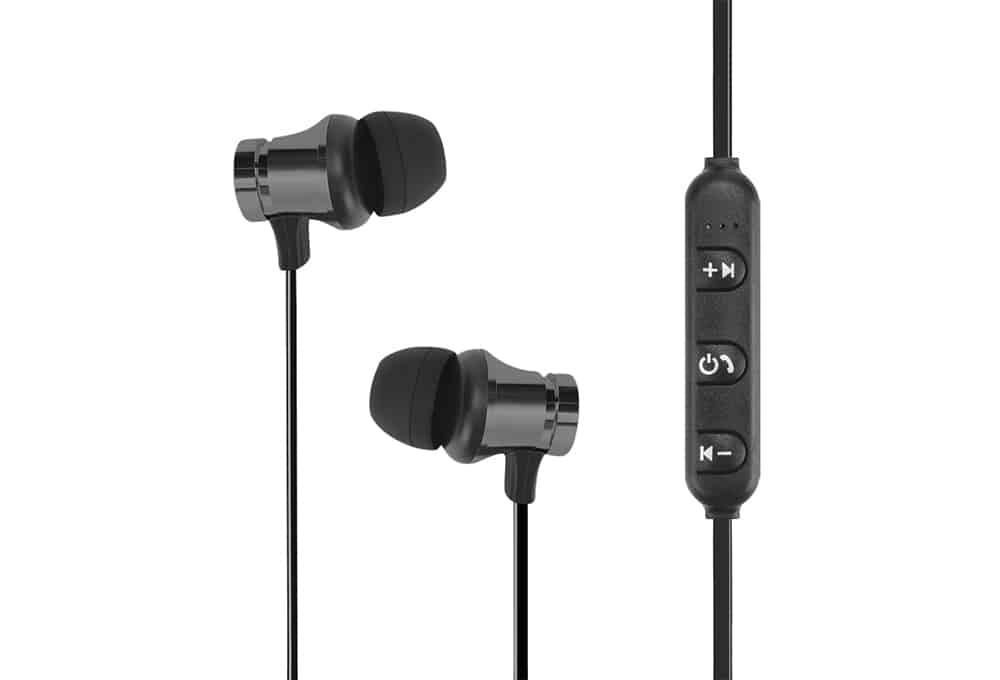 Magnetic Bluetooth headset with microphone, designed for athletes, reduces external noise, Bluetooth version 4.0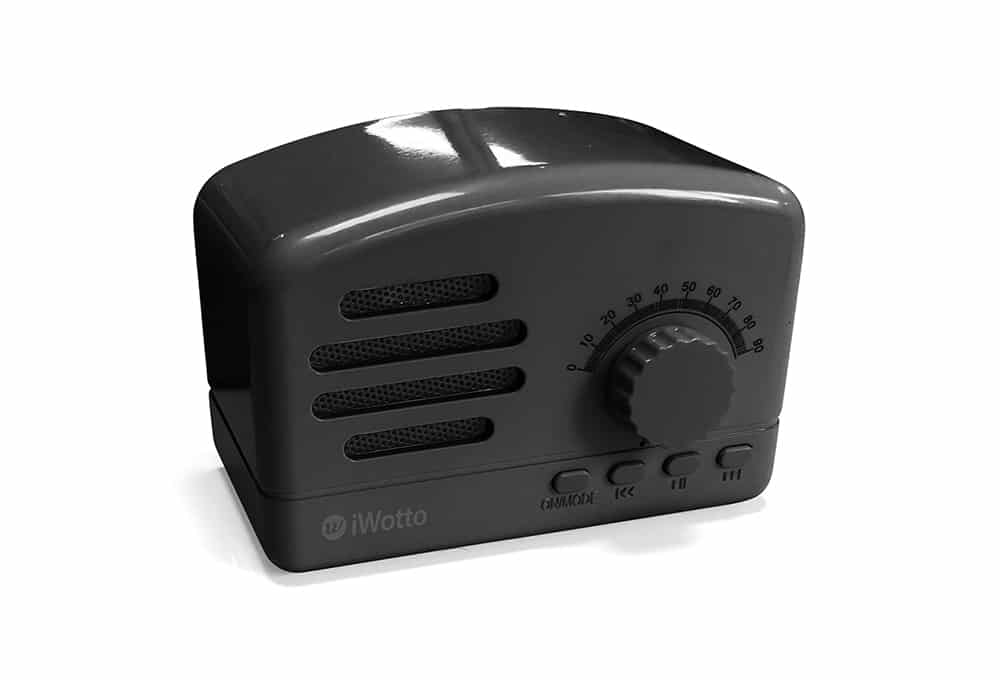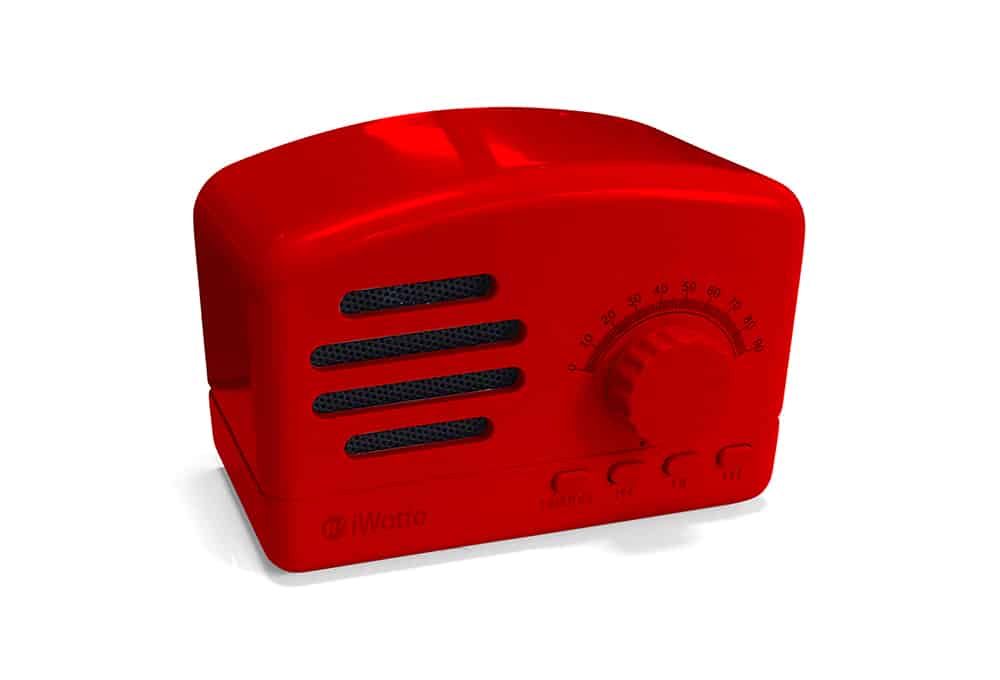 It combines the latest and best digital audio technology with a retro ambience and design, it has radio and Bluetooth so you can listen to whatever you want.
Weight: 171 grs
Power: Speaker: 3W
Battery: 800 mAh
Other: Charging time: 2-3 hours / Standby time: More than 20 hours / Usage time: 2-3 hours
Content: Bluetooth 4.2V / Card Reader / Auxiliary Input / FM Radio / Handsfree
Size: 5.5 x 9.5 x 6.5 cm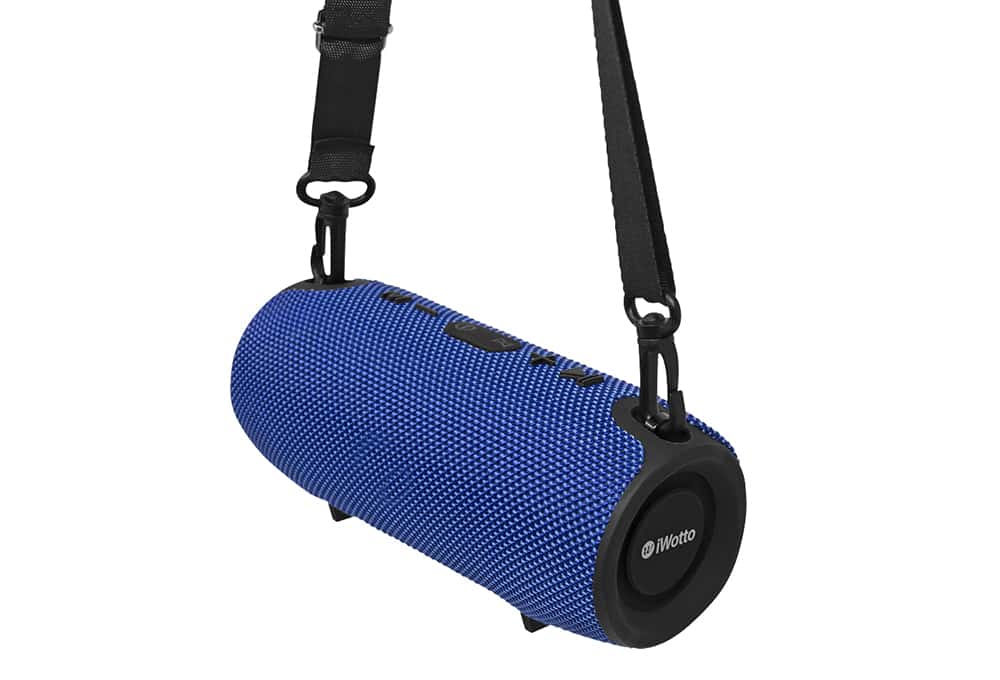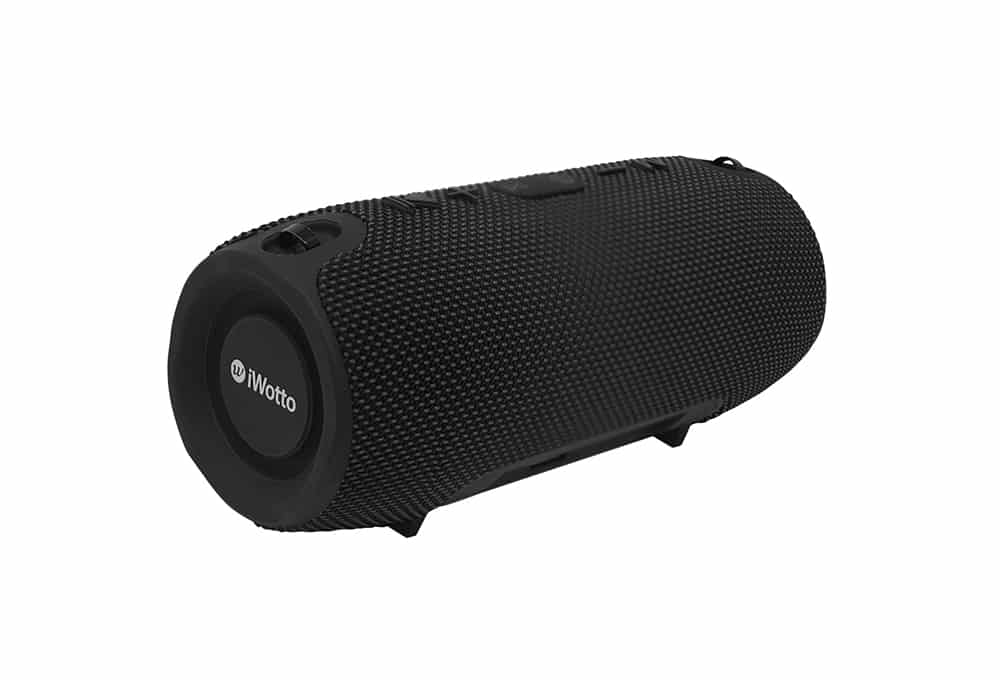 Bluetooth Speaker Tubular
Original design bluetooth speaker with complementary strap to take anywhere.
Battery: 1200mAh
Weight: 455 gr
Other: Frequency response: 80HZ-20KHZ  Voltage: 3.7v  Length of use: 2-4 hours  Speaker drive: 52mm*2  Power: 4O/5W*2  Charging: 5v/500ma
Packaging : Gift box
Power: BT 5.0 Distance: 10 meters  SNR: 90dB
Size: 18 x 7.5 cm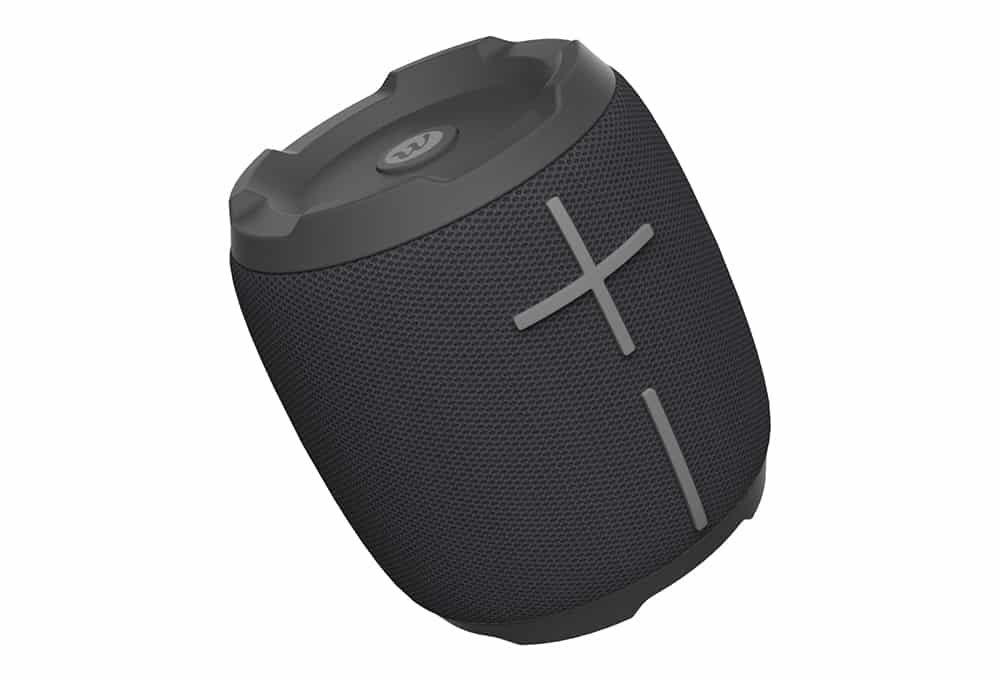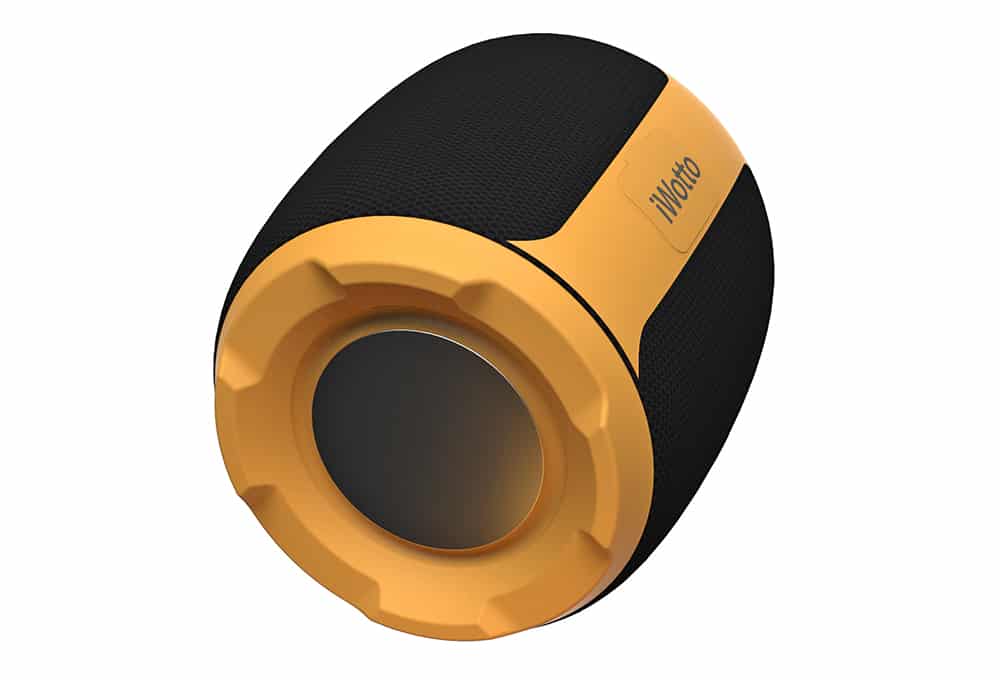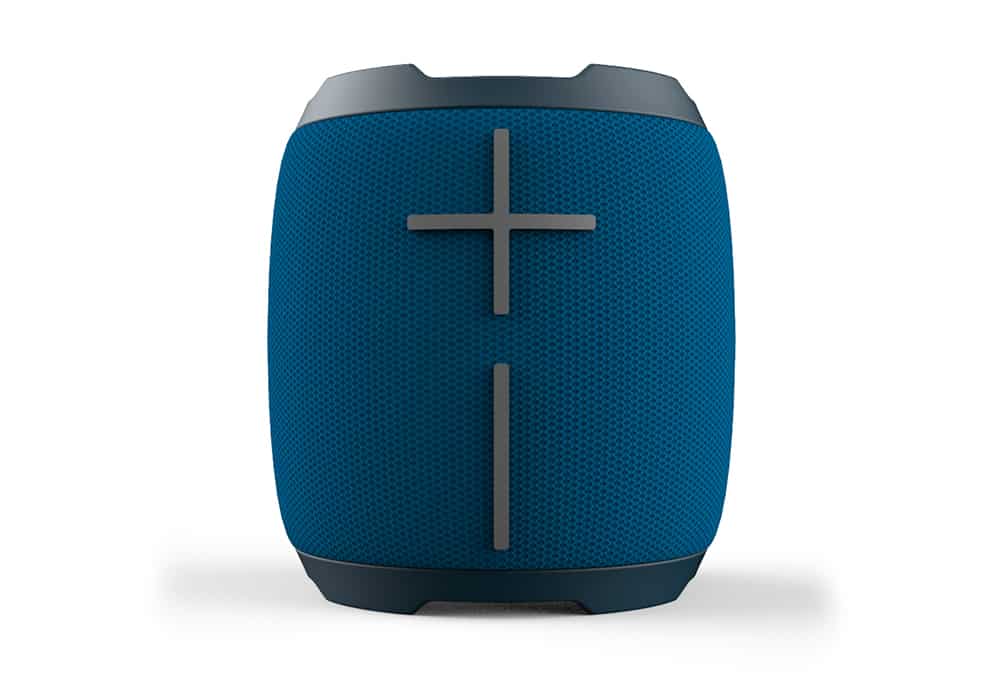 iWotto BT 5.0 speakerphone in barrel shape, available in different colors, ideal to take to parties, travel or just to have at home. BT 5.0 / 4OUHM/ 1.200 mAh /Input 5v /Output 3.7v /Lect.
Size: 10,5×8,5×8,5 cm
Other: Bluetooth 5.0
Color: Green, Pink, Blue, Grey, Yellow
Use: Distance:10 m
Power: 5W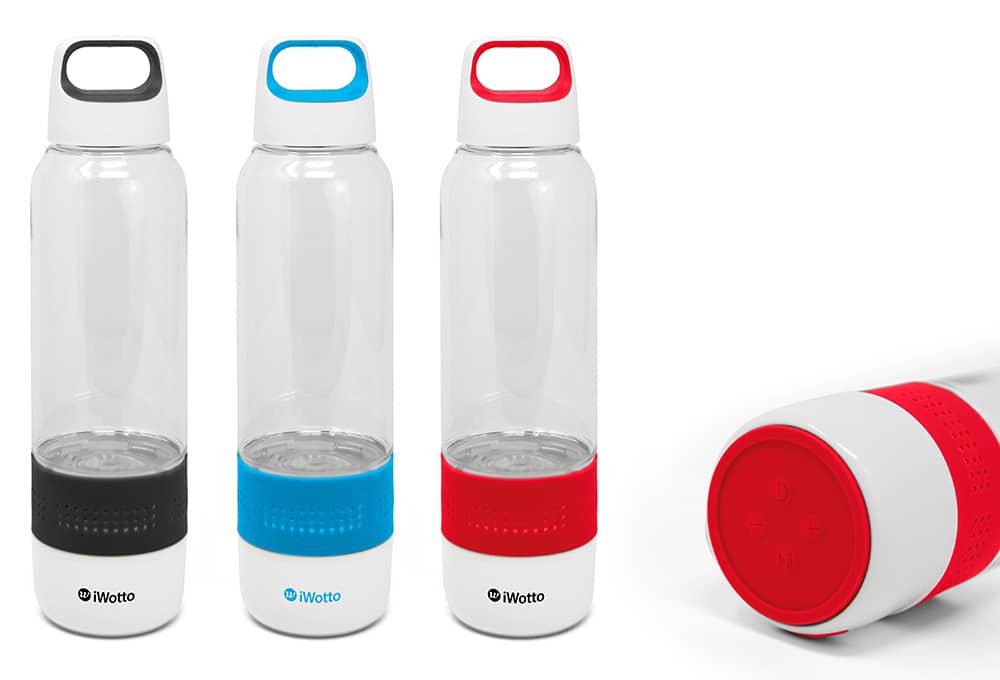 Bottle with speaker included. Ideal for any occasion, especially for sports while listening to music.
Power: 3W – Transmission range: > 10m
Material: Tritan
Size: 7 x 25 cm
Other: Bluetooth 4.2V / USB charging / Working time: 3 hours
Battery: Lithium Battery 300 mAh – 3.7 V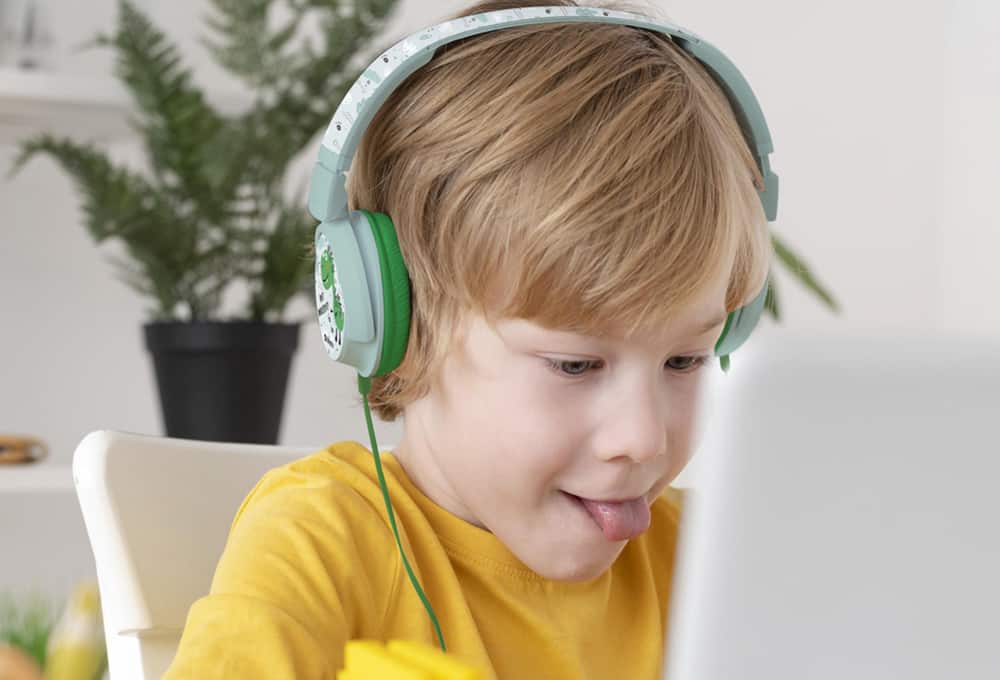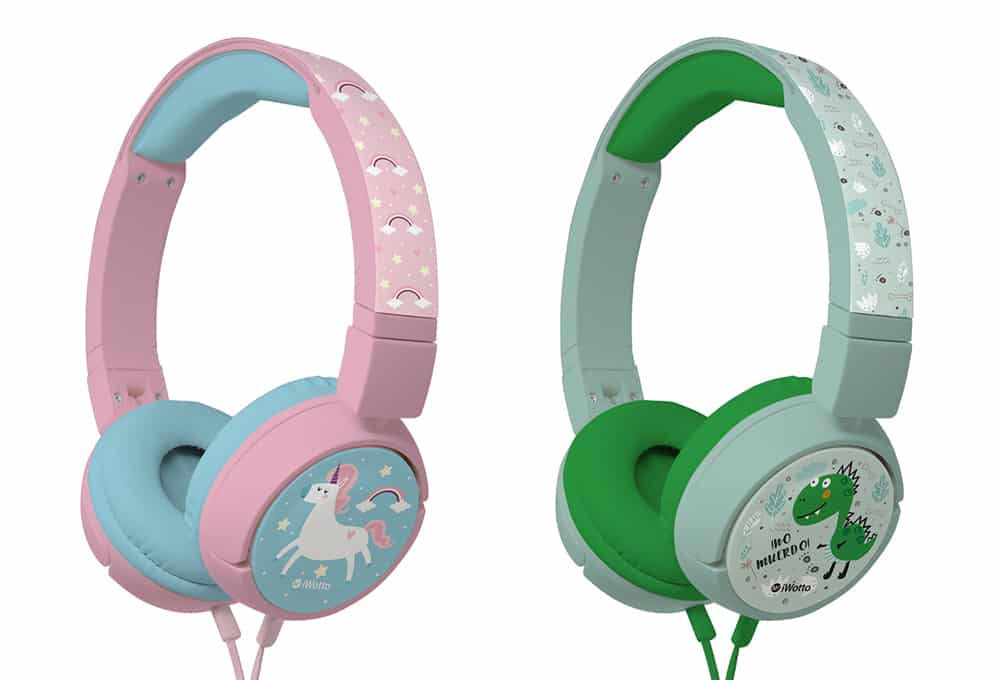 Children's Headphones Fantasy
Headphones with children's designs, unicorn and dinosaur.
Speaker diameter: 40 mm
Speaker impedance: 32 Ω
Sensitivity: 103db +/- 3dB / m W at 1KHZ.
Frequency range: 20-20,000 HZ.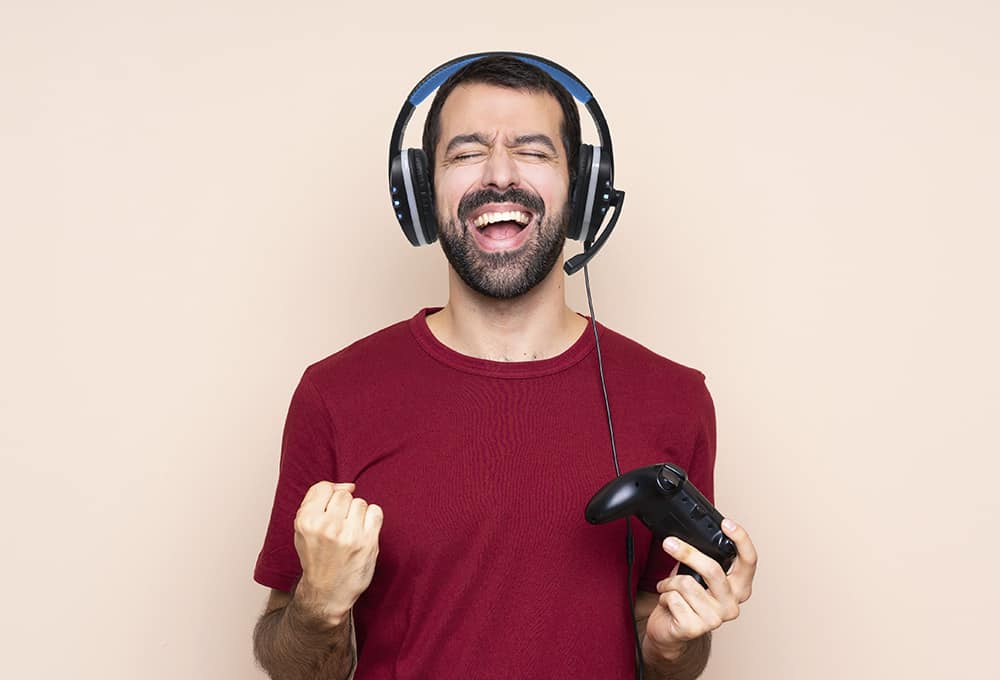 Blue Light Up Pro Gaming Head Set
Gaming headset with foldable microphone. Adjustable headband can adapt to different head sizes.   Contains console adapter and user manual with warranty information. Includes volume control.
Size: Speaker: 40mm Microphone: 6x5mm
Other: Foldable  microphone
Frequency Response: 20Hz-20KHz
Microphone Sensitivity: -54dB+2dB
Model: MI-423
Connectors: 2×3.5mm, 1 USB Jack
Sound : Stereo
Lenght: Cable 1,6m
Use: For professional games
Content: Consoles Adapter
Important Information: Volume control included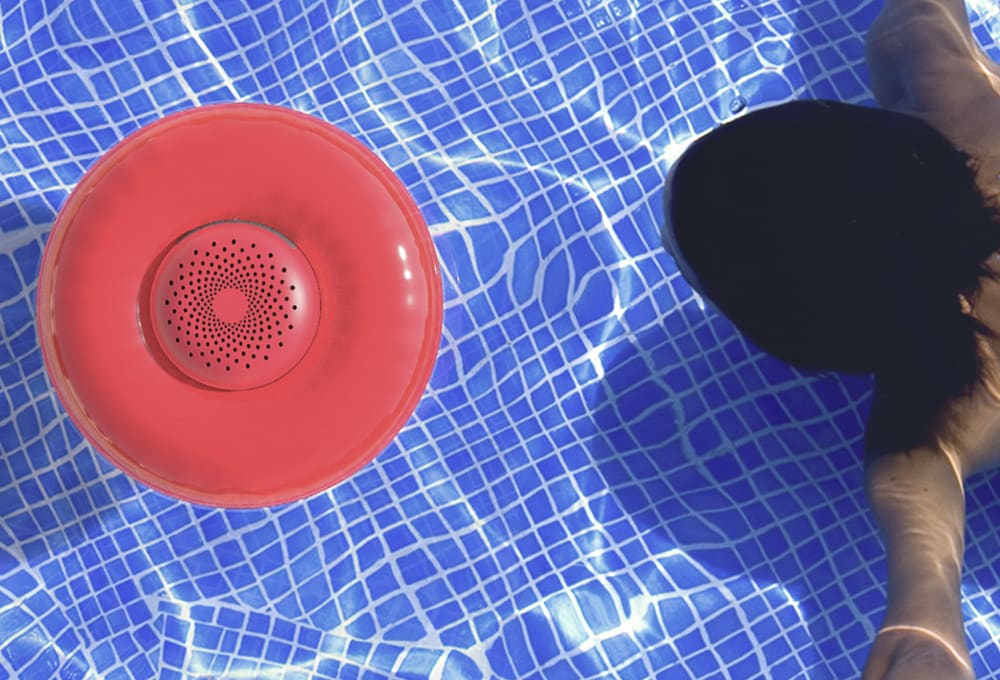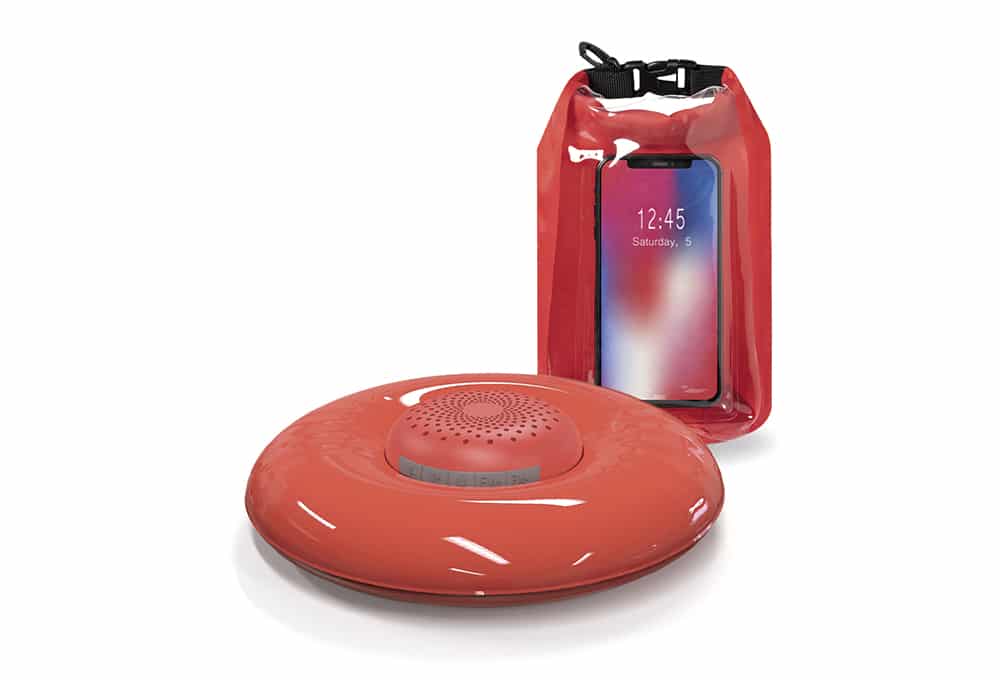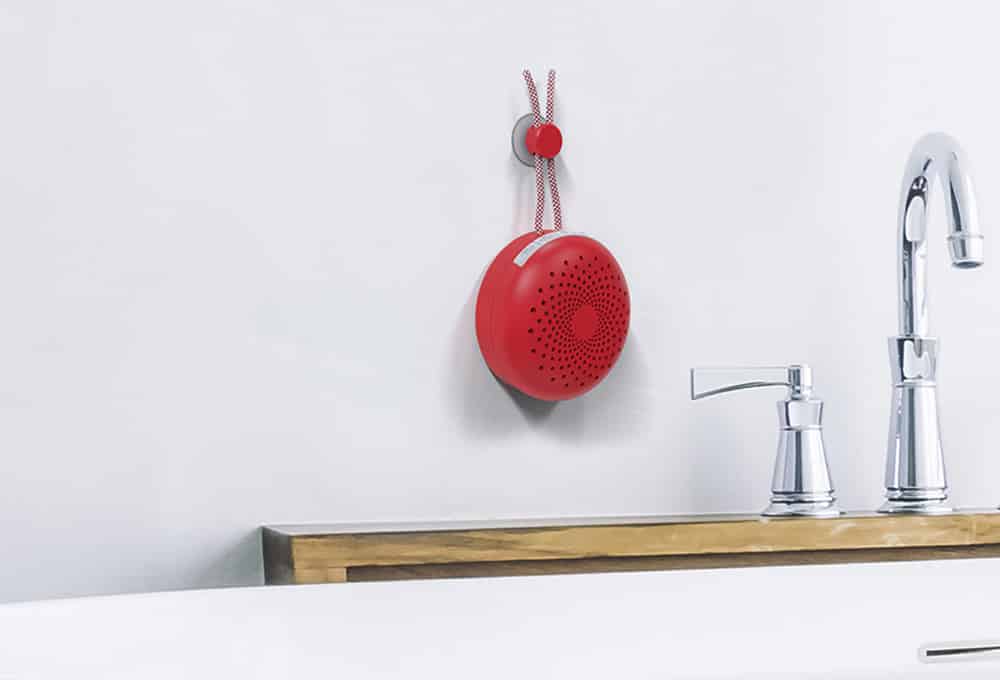 Aquatic Speaker Set with Float and Waterproof Bag Copacabana
Water Speaker Set with Float and Waterproof Bag. It is suitable for home, camping, hiking, sports, boating, swimming pool, beach, etc.
Size: Speaker: 8.5 diameter x 5.5 cm Float: 20 cm diameter
Battery: Rechargeable lithium
Power: 3W RMS
Other: Bluetooth connection
Content: Aquatic Speaker with Float and Waterproof Bag. (Charger cable included)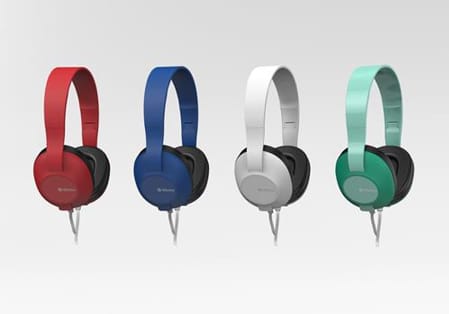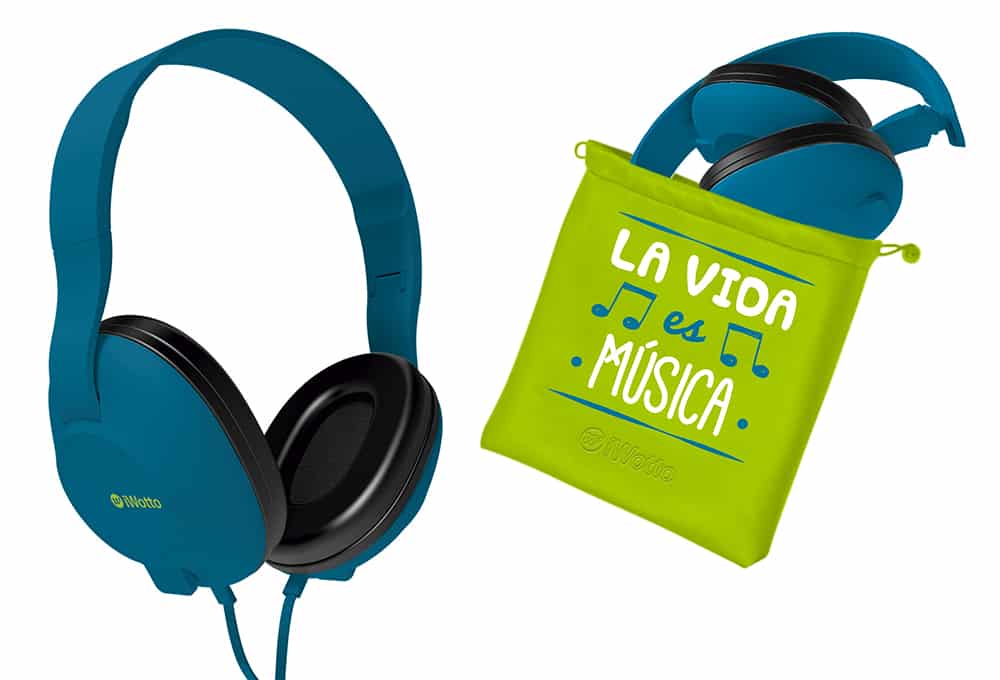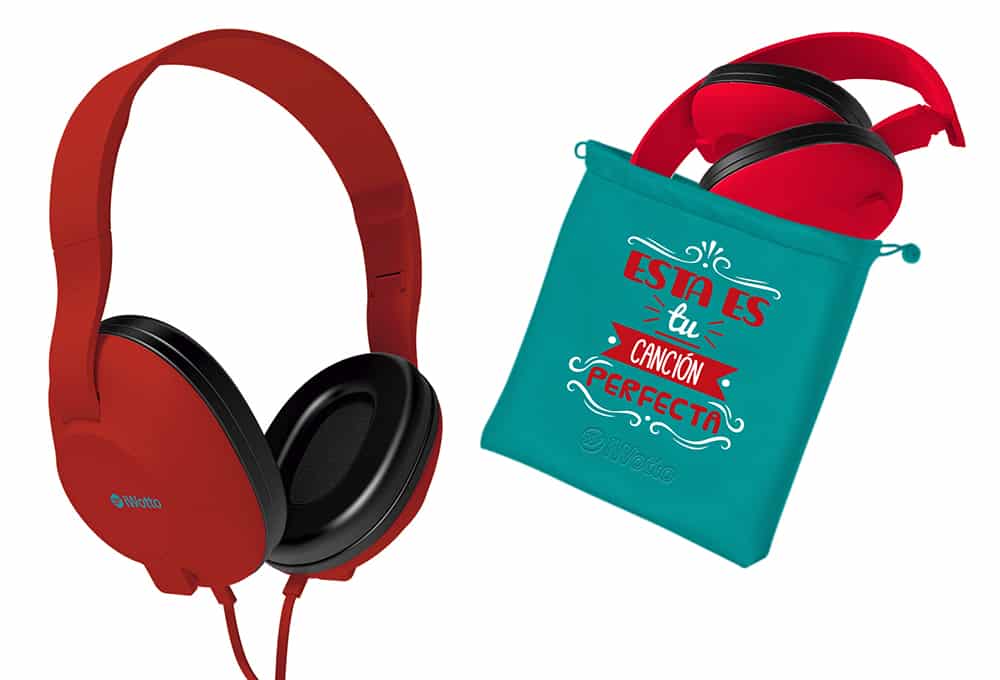 Sound isolating headphones, with 3.5mm Jack cable, with comfortable ear pads.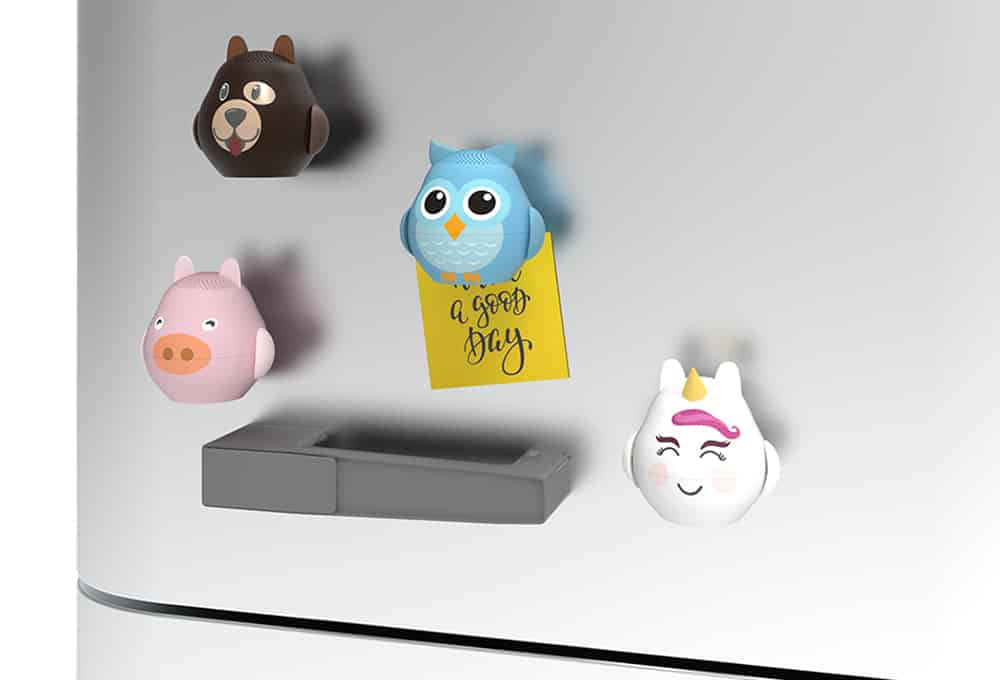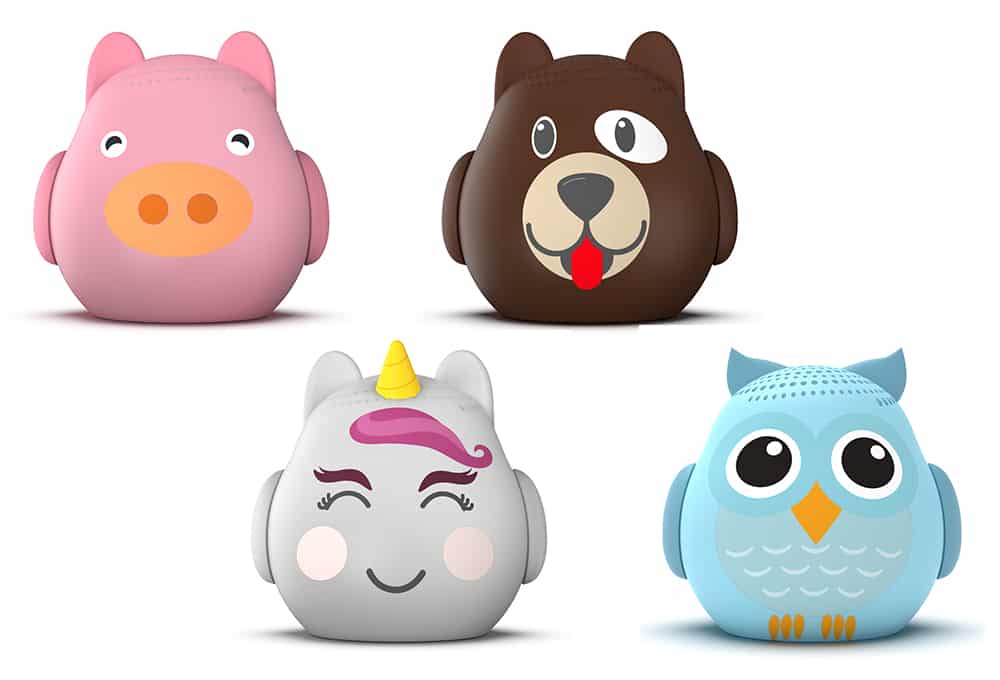 Bluetooth Speaker Animals
Bluetooth speakerphone with magnet, compatible with Android & iOS, Bluetooth 4.0/ Power 3W, 300 mAh rechargeable battery, Handsfree. 
Other: 3W power Bluetooth speaker
Material: Magnet
Use: Compatible with Android & iOS
Power: 3W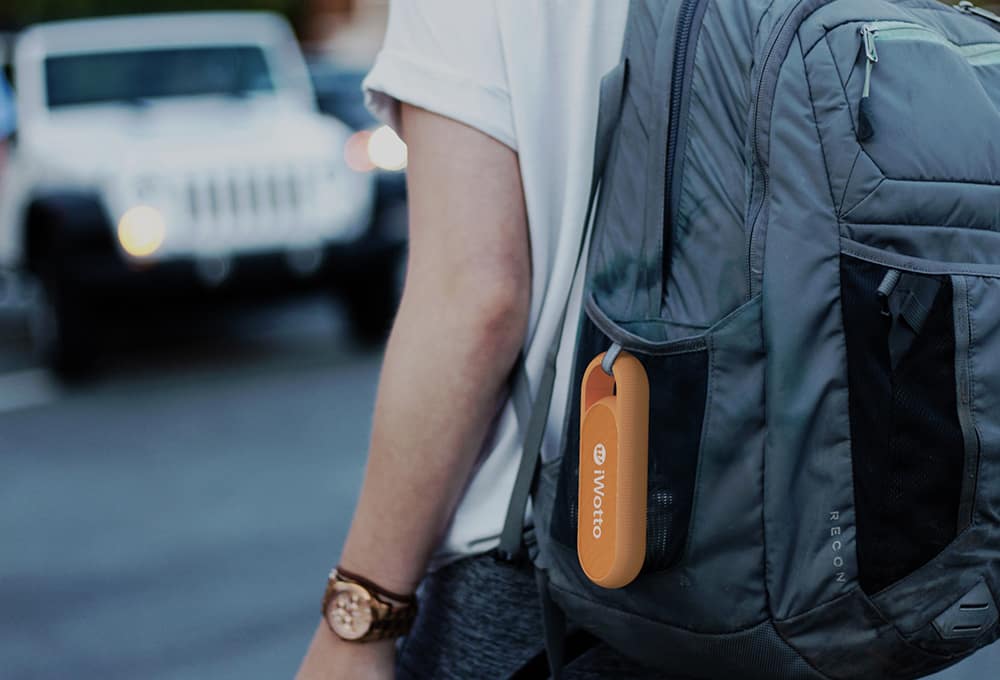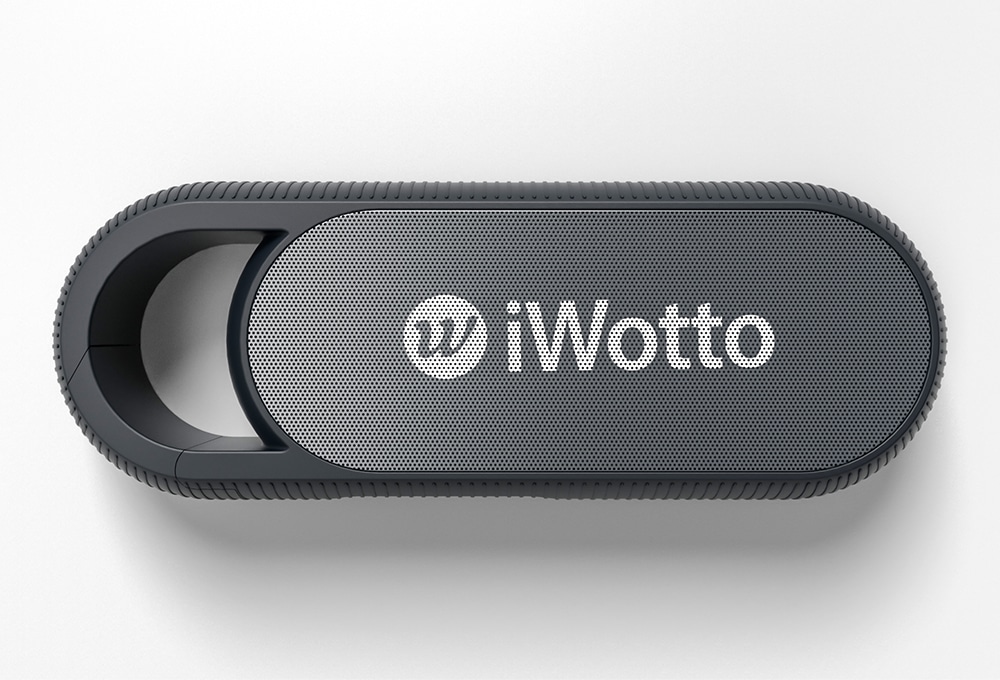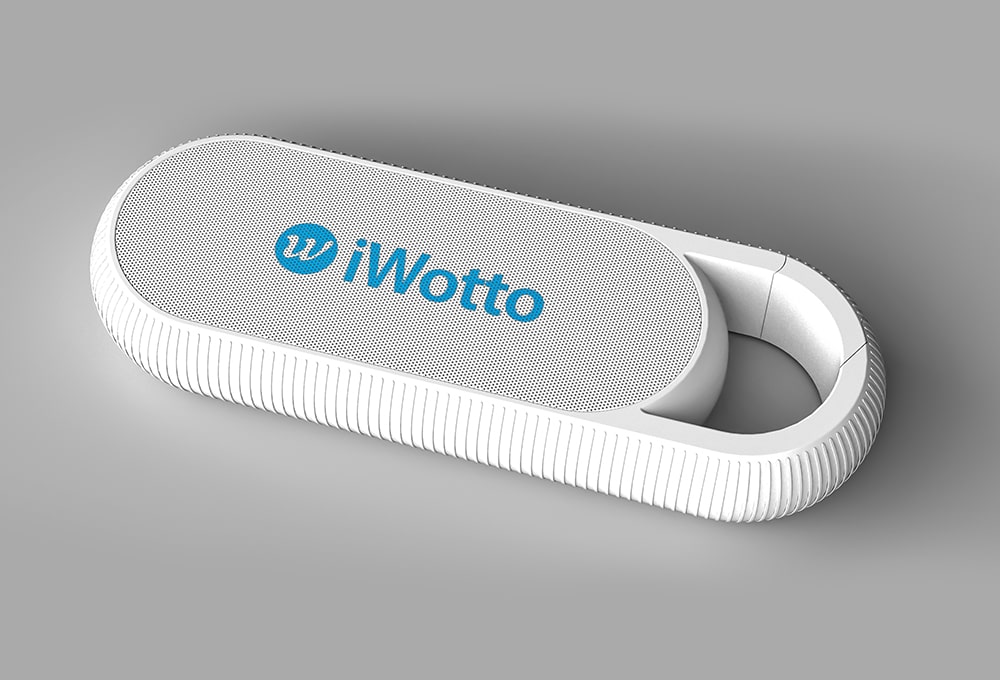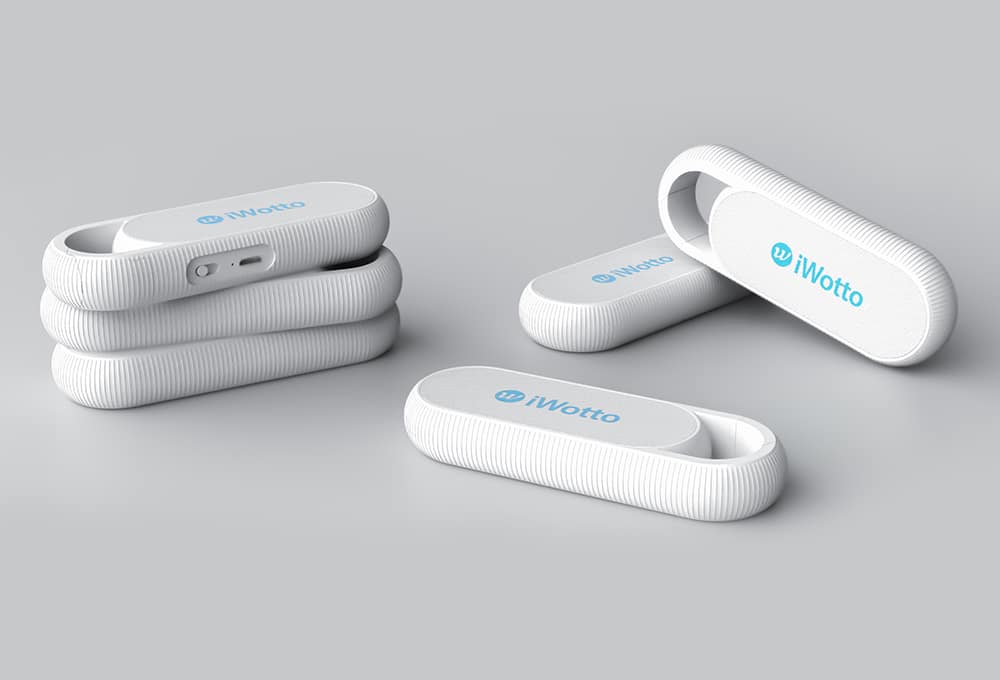 Speaker with carabiner for easy use on the bike and as hands-free when hanging on bags or backpacks. Very convenient for all outdoor activities.
Size: 127.3 x 45.8 x 18 mm
Other: Function: Bluetooth version: 4.2  Power output: 3W 4O  Speaker: D36MM(20-20KHZ) Charging time: 1.5hours  Playing time: 4+hours with 80% volume
Material: ABS + Metal
Battery: 300mAh
Weight: 59 gr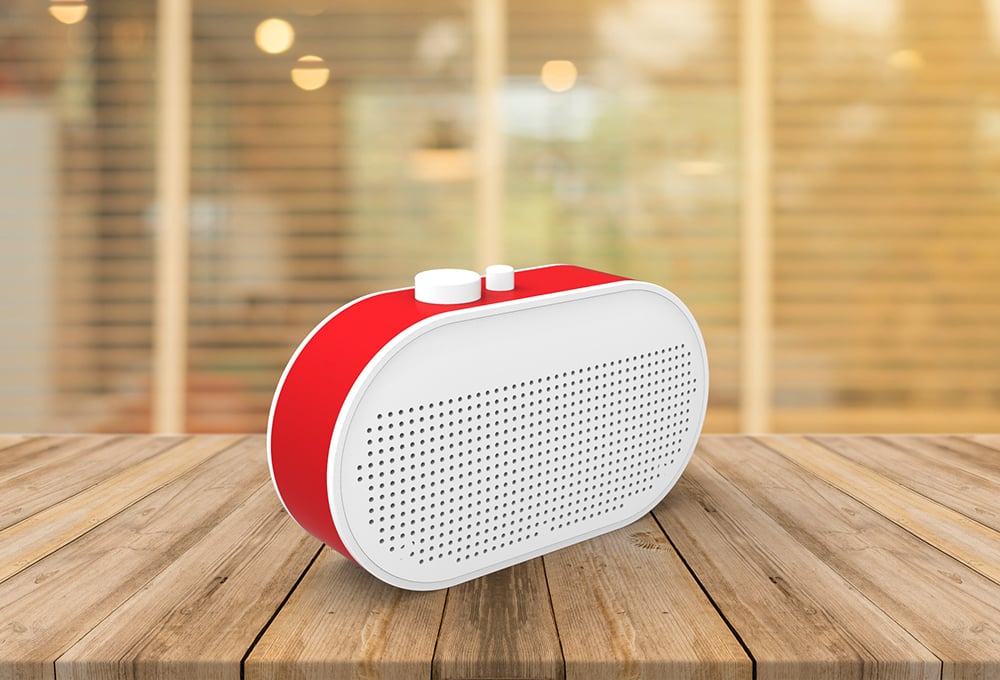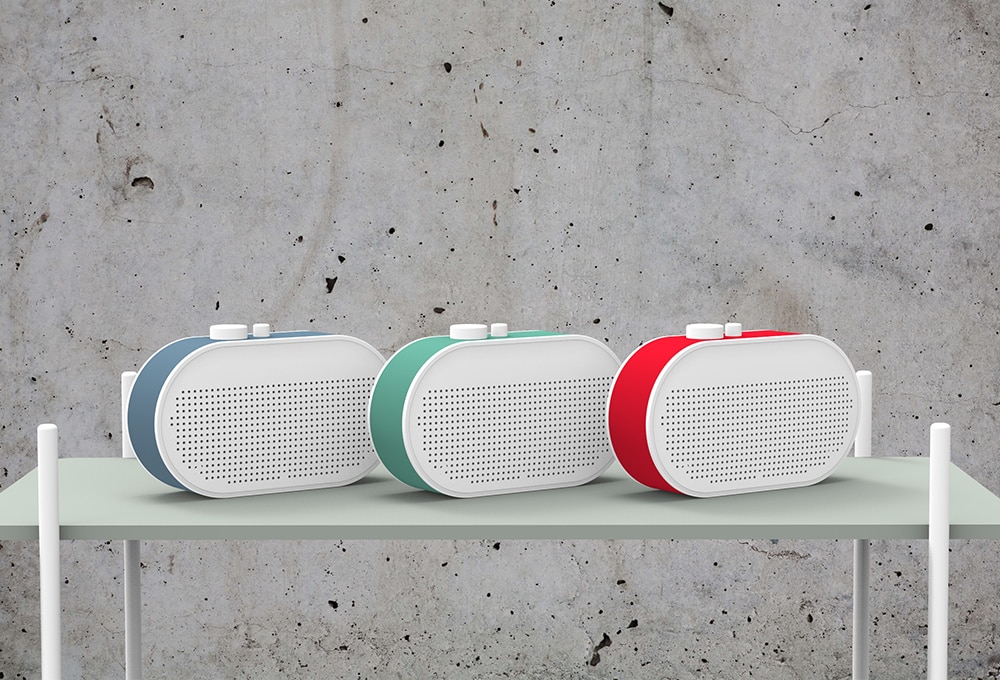 Bluetooth speaker with contemporary design and interchangeable colored silicone bands.
Battery: Rechargeable lithium 500mah
Power: 3W
Material: Customizable silicone band ABS housing with soft touch painting.
Other: Version Bluetooth 4.1
Size: 13. 5 x 7.5 x 3.5 cm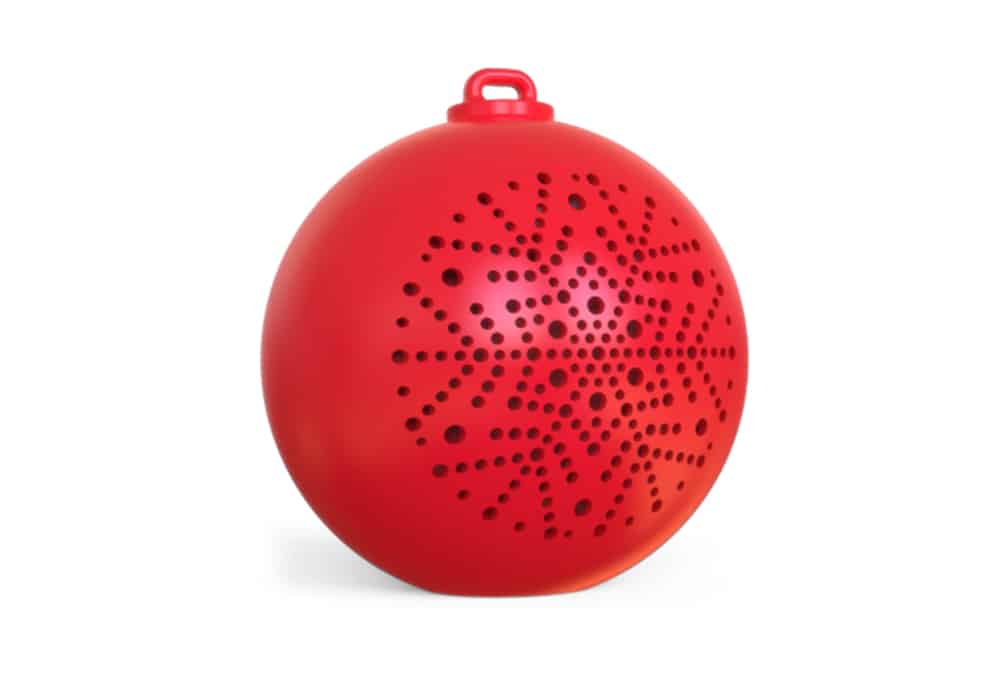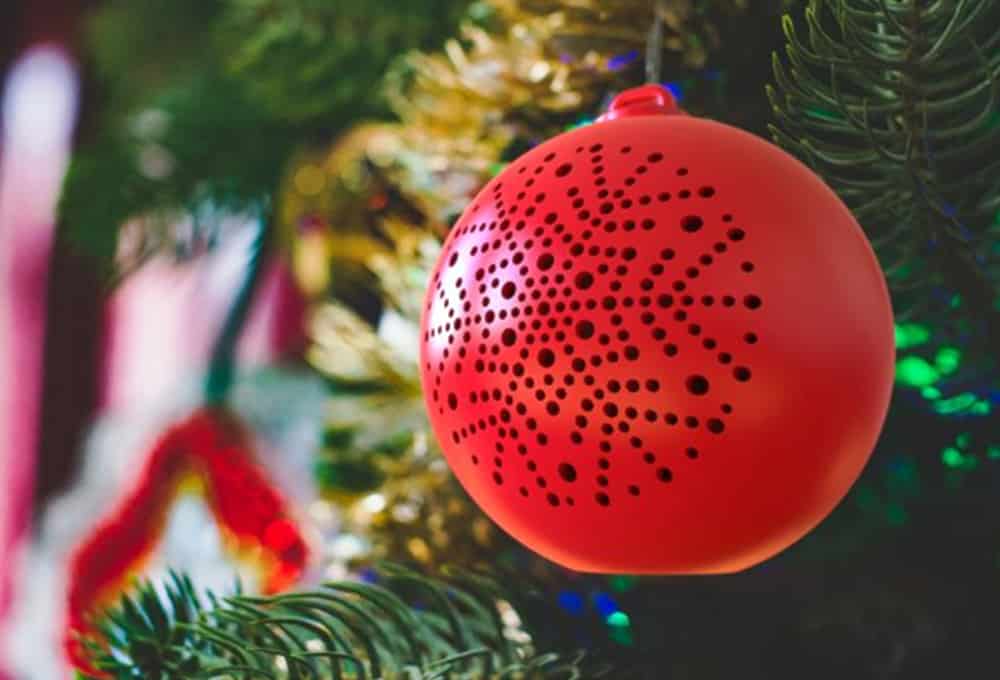 Add music to your Christmas tree with a beautiful shiny finish that matches your other ornaments. It works with all Bluetooth compatible devices.
Battery: Rechargeable Lithium – 200 mAh
Weight: 70 gr
Power: 3W output
Material: ABS + Plastic
Content: Bluetooth 4.1V / Tree pendant / USB cable / User manual
Size: 6.2 x 5.8 cm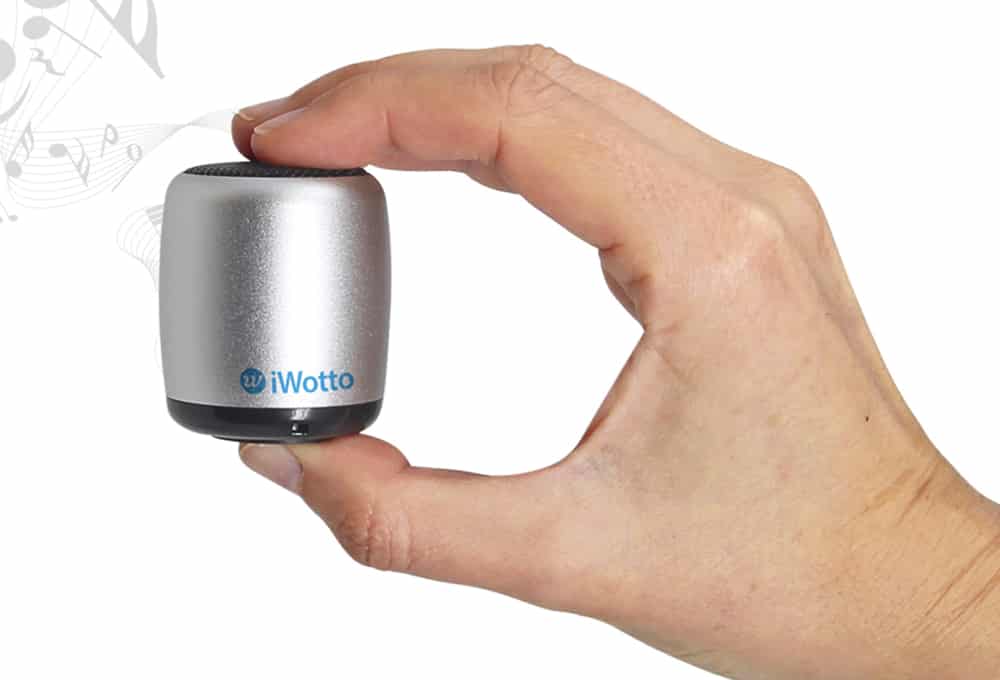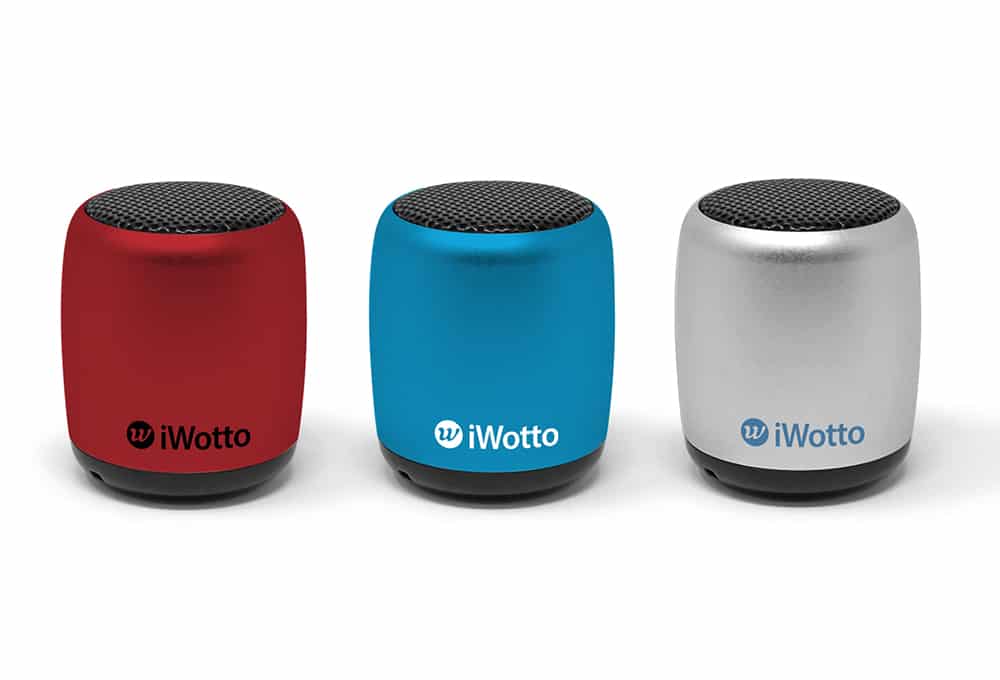 High performance and incredible sounding mini speaker with 3W speaker driver.
Weight: 40,8 gr.
Size: 3,7 x 3,7 x 4,2 cm
Other: BT Version:4.1 V / Charging Time: 1 hour approx. / Charging Use: 3 hour
Material: Aluminum Alloy + ABS
Battery: Built-in Lithum battery: 300 mAh 3.7V
Power: 3W (1KHz, THD10%)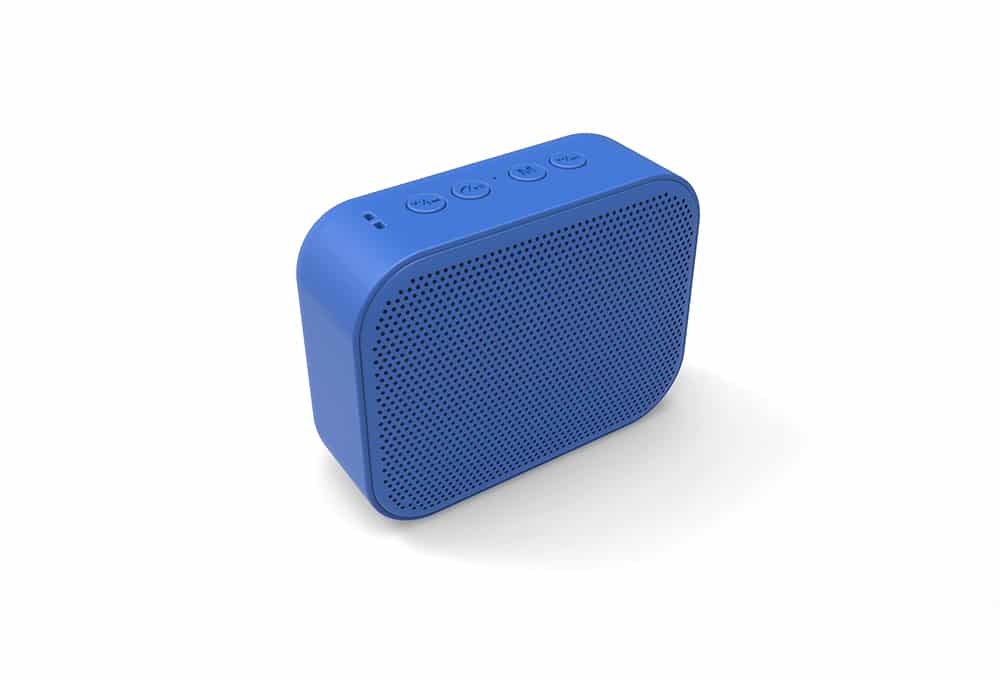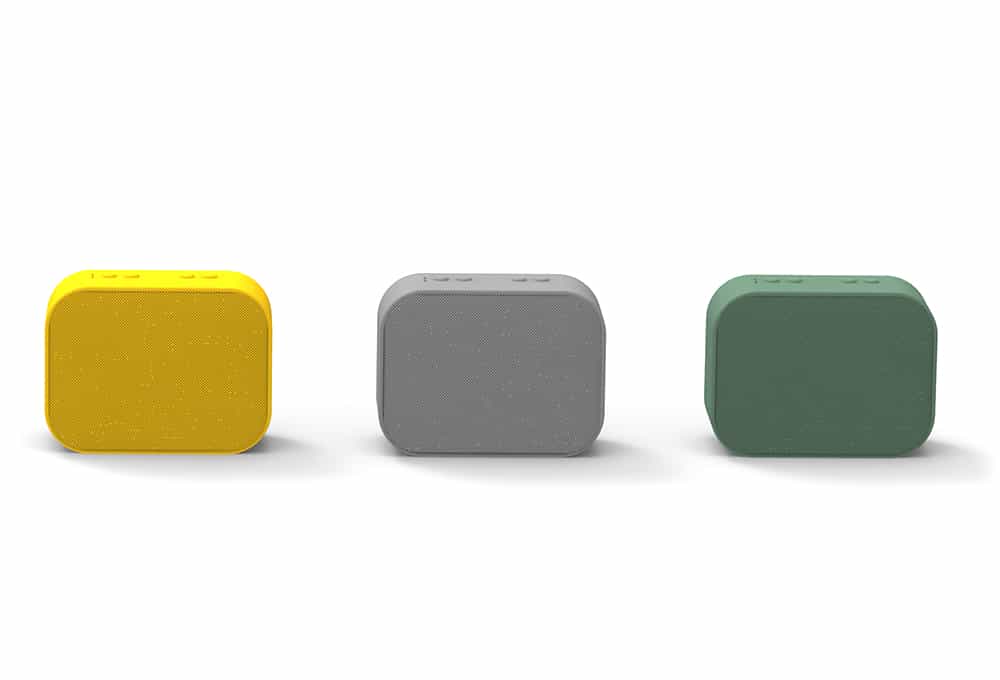 Portable speaker, to listen to your favorite music anywhere. Logo lights up when it sounds.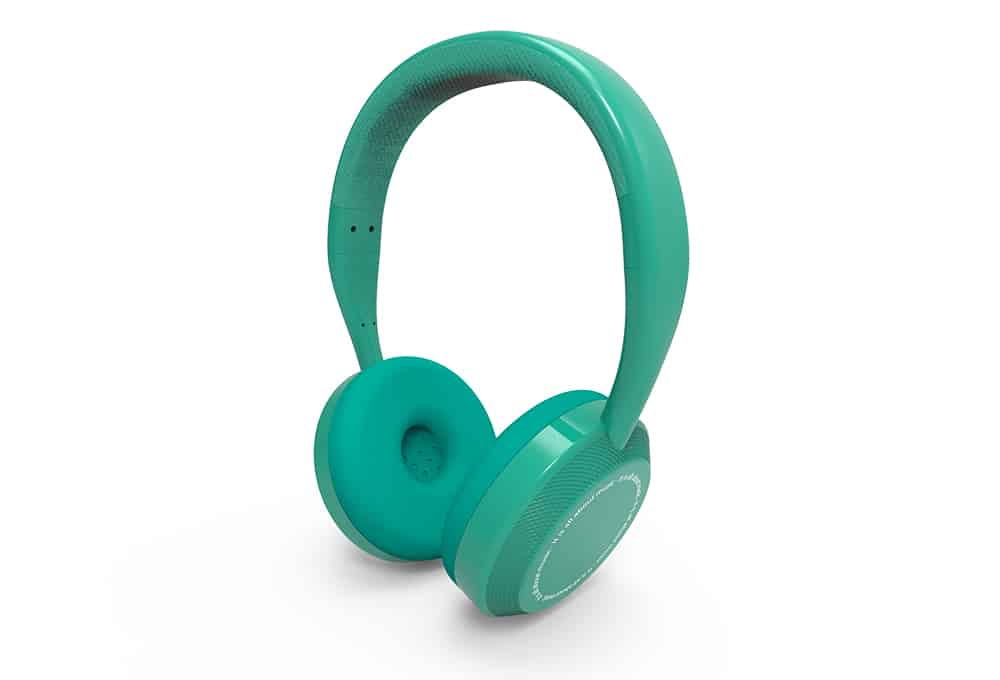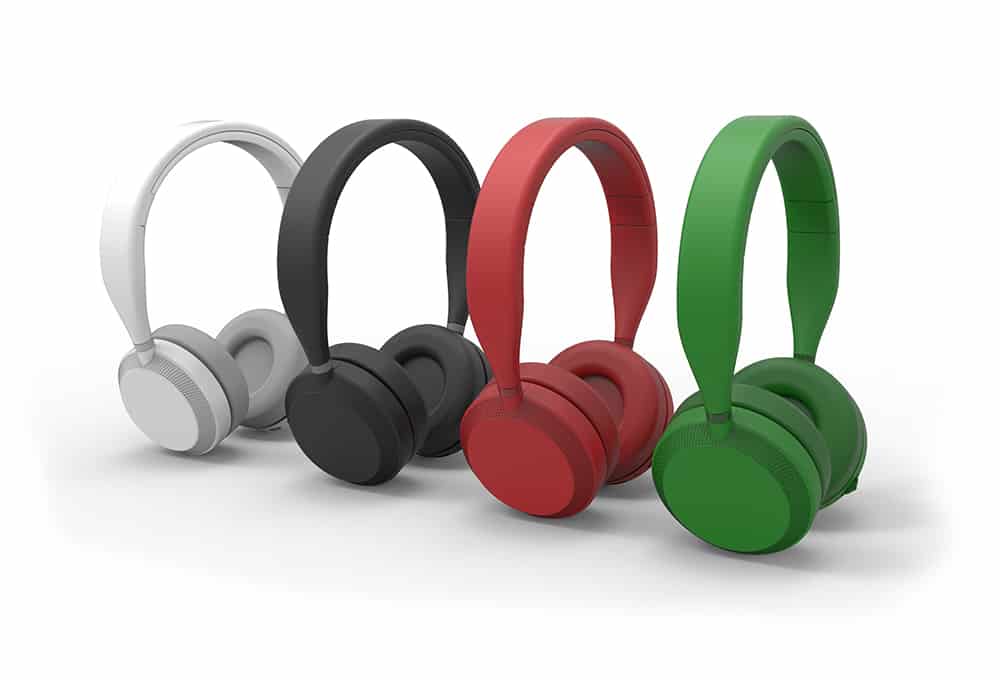 If you like to enjoy music and give yourself that moment you deserve, these headphones will allow you to enjoy your favorite music anywhere.
Other: Bluetooth 4.1
Material: ABS. Padded foam ear pieces with PU coating
Content: Charging cable included. With microSD card reader
Capacity: 300mAh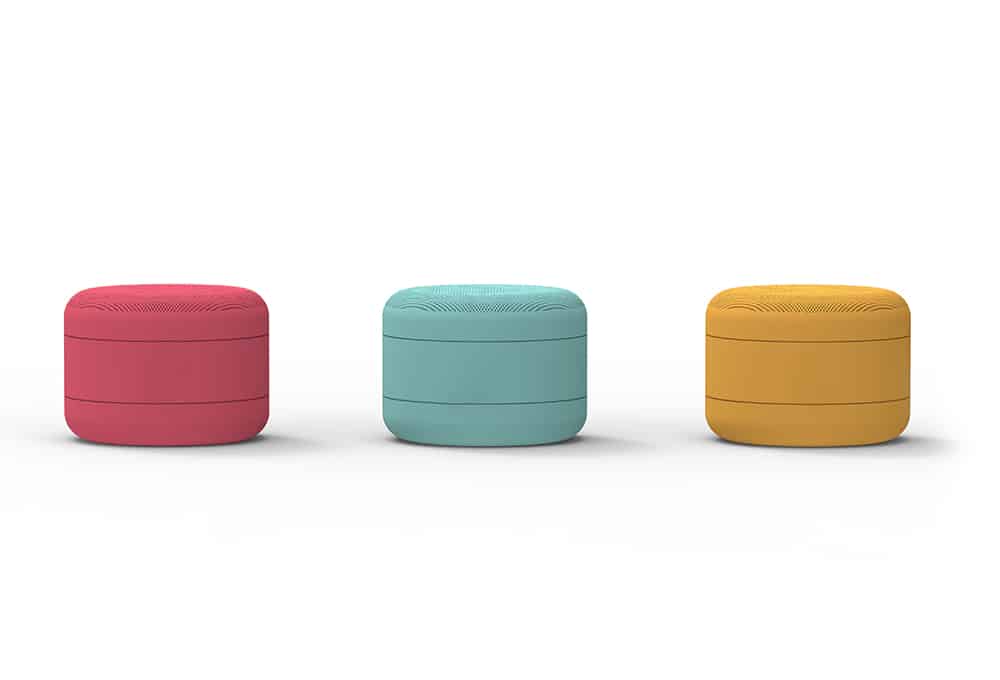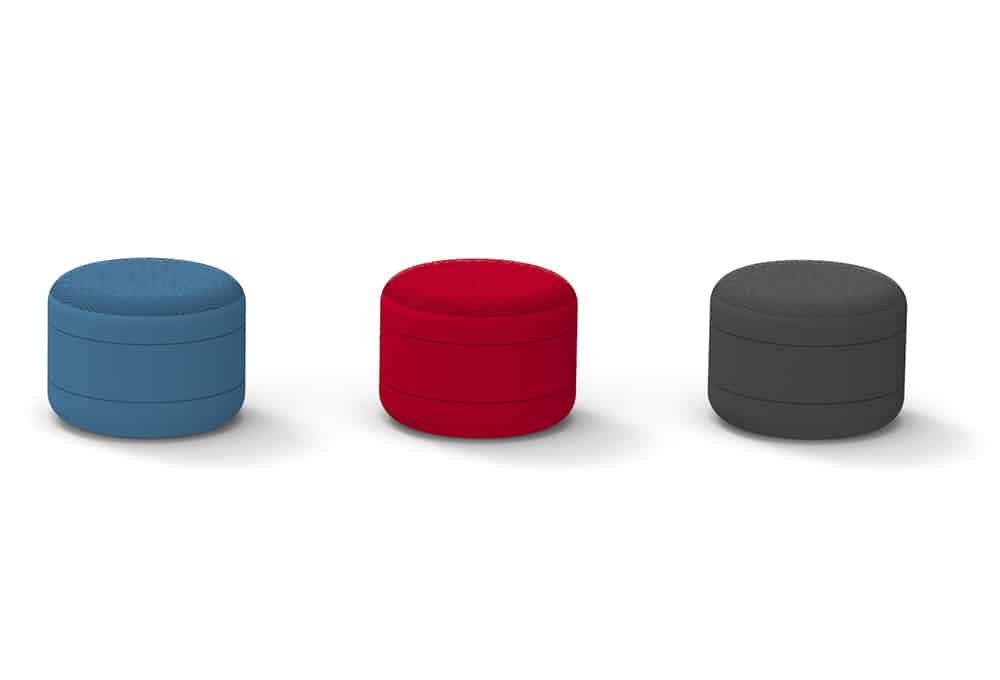 Portable circular speaker, to listen to your favorite music anywhere.
Other: Bluetooth version 4.1
Capacity: Power 3W
Battery: Rechargeable lithium battery 300mah
Content: Wireless speaker
Size: 7.5 x 5.5 cm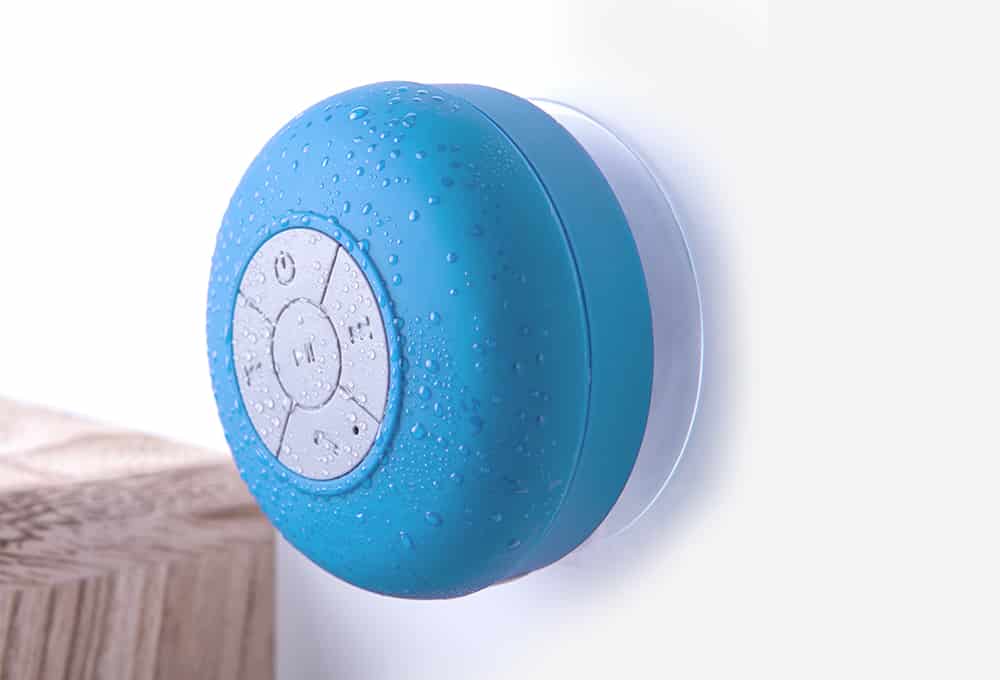 Bluetooth® connection speakerphone. IPX4 splash water resistant. Smooth finish, Bluetooth® 5.0 connectivity, offers 3W of power, has hands-free function and includes a high-adherence silicone suction cup on the base. Compatible with iOS and Android, includes mini USB charging cable and comes presented in attractive custom box.
Power 3W. USB rechargeable. Cable Included
Other: Bluetooth® 5.0 connectio
Connectors: Compatible with iOS and Android
Usage: IPX4 splash water resistant
Size: 5.5 cm Diameter 8.5 cm
Weight: 100 gr